www.industry-asia-pacific.com
Written on Modified on
JOINT RESEARCH ON ULTRA-LIGHT EMC SHIELDING MATERIAL DEVELOPMENT WITH JAXA
In a joint project of "JAXA Space Exploration Innovation Hub Center", Panasonic Industry Co., Ltd. is developing an ultra-light EMC shielding material technology.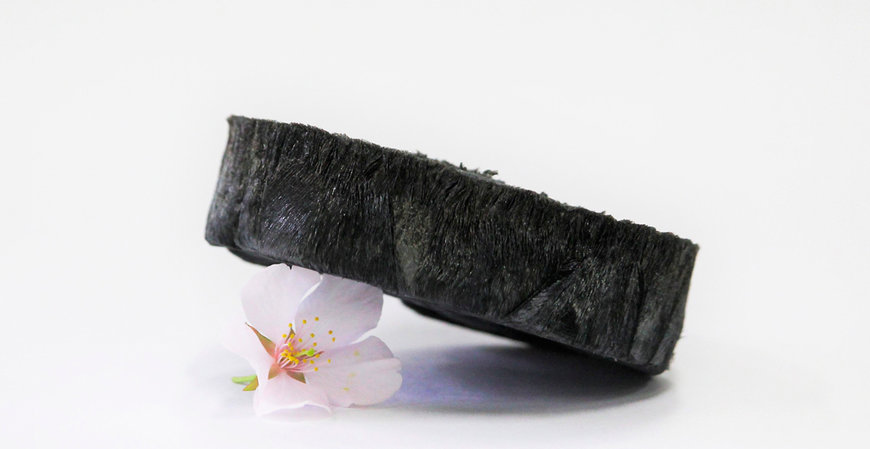 Under a joint project, Panasonic Industry Co., Ltd. and Nagoya University, Tokai National Higher Education and Research System, National University Corporation, Yamagata University, National University Corporation, Akita University, National University Corporation and JAXA are developing an ultra-light EMC shielding material technology.

Lightness and excellent electromagnetic shielding and absorption are at the core of this new technology. In order to contribute to a weight reduction of, for example, spacecraft, avionic applications, industrial equipment, or in-vehicle devices. The new technology also increases the communication quality of 5G/6G devices when implemented into base stations.

Weight
Using a carbon nanotube technology, that was developed by Nagoya University, and combining it with Panasonic Industry's thermosetting polymer formulation, a new material could be developed that shows an EMC shielding performance similar to aluminium. But the weight of the newly developed material is only 1/270 of aluminium, roughly 0.01g/cm3 of bulk density.

Composition
Thanks to Panasonic Industry's thermosetting resin formulation technology and the manufacturing method of freeze-drying, the ultra-light shielding material can be shaped in three-dimensional structures. This excellent workability allows the material to follow a customized shape for each individual device.

By altering the composition of the new material, it is feasible to set the electromagnetic wave frequency band to be shielded in accordance with the requirements of end-use devices. The novel material provides effective electromagnetic shielding across a wide range of electromagnetic settings, reducing the likelihood of noise-related device faults and simplifying EMC design.

Unlike aluminium, the new materials have specific electromagnetic absorption capabilities that can prevent the reflected noise generated by devices themselves, including CPUs, and reduce deterioration of device characteristics deterioration due to noise superposition. The new material also works over a variety of frequency bands, which promotes the spread of next-generation wireless communication technologies.

Advantages
Especially in weight-sensitive applications such as satellites, space probes, electric aircraft applications like eVTOLs (electric Vertical Take-Off and Landing aircraft), drones, robots, or AGVs, the lighter shielding material ultimately helps improve the range or reduce the power consumption. Secondly, when thinking of communication, the ultra-light EMC shielding material enhances the signal quality of 5G/6G base stations through the effective reduction of electromagnetic interference.

In cooperation with JAXA, current tests include conducting studies for commercializing ultra-lightweight electromagnetic shielding and absorbing materials until June 2024. Panasonic Industry aims to commercialize the ultra-light EMC shielding material technology in 2024.
www.industry.panasonic.eu