www.industry-asia-pacific.com
Written on Modified on
Cambridge, UK – Working with suppliers to the solar and photovoltaic (PV) industry, Datapaq has designed the first solution in the market for monitoring the temperature of PV cells throughout the anti-reflective coating process. The SolarPaq system passes through the process chambers along with the products, taking accurate readings even with the plasma activated. This enables operators to optimize the coating process and, hence, cell efficiency. Measuring merely 18 mm in height, with a 146 mm square footprint, the application-tailored logger and thermal protection fit into a standard cell carrier, allowing production to go on without disruption. The VB7400 thermal barrier features a unique reflective plate insulation technology that precludes outgassing in vacuum processes and withstands the harsh thermal and electrical environments within the plasma chamber.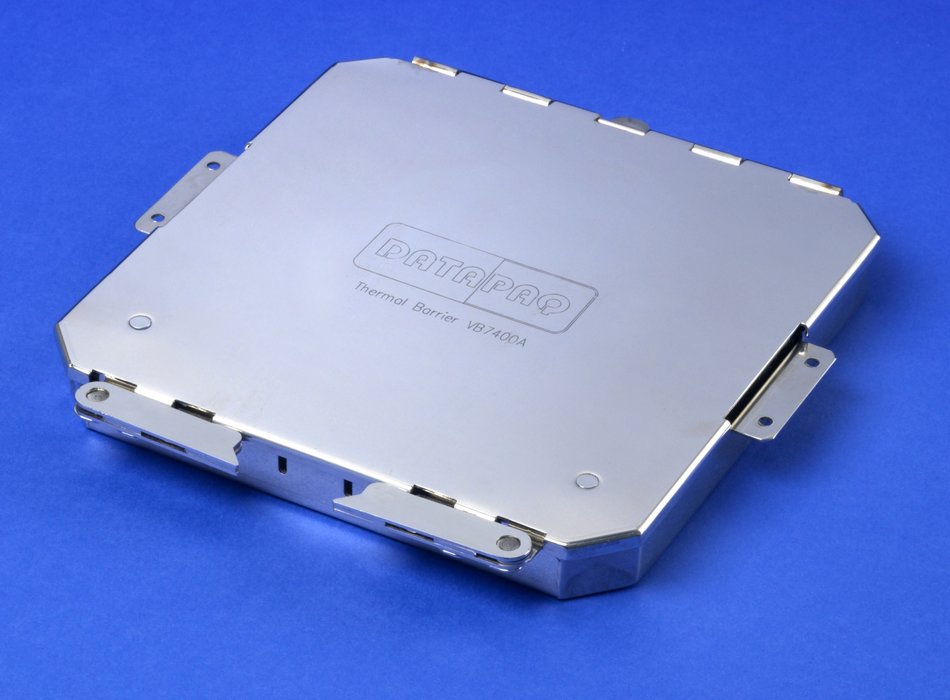 Figure: Novel high-performance thermal protection technology enables temperature profiling in vacuum processes
While it is optimized for the anti-reflective coating process, it has also found use in other low-temperature vacuum coating processes in lens production and glass coating. It is suitable for repeated use in both process set-up and regular monitoring. On exiting the process, the temperature profile can be downloaded from the DQ1863 logger and analyzed with the user-friendly Solar Insight software which provides various process-specific functions.