www.industry-asia-pacific.com
Written on Modified on
SUSTAINABILITY BOOST IN SINGAPORE AS VOLVO GROUP CELEBRATES INSTALLATION OF SOLAR POWER SYSTEM
Volvo Group is leading by example in its drive to get companies to boost the sustainability of their operations in Southeast Asia. At the company's regional offices in Singapore, it celebrated the installation of a substantial solar panel system.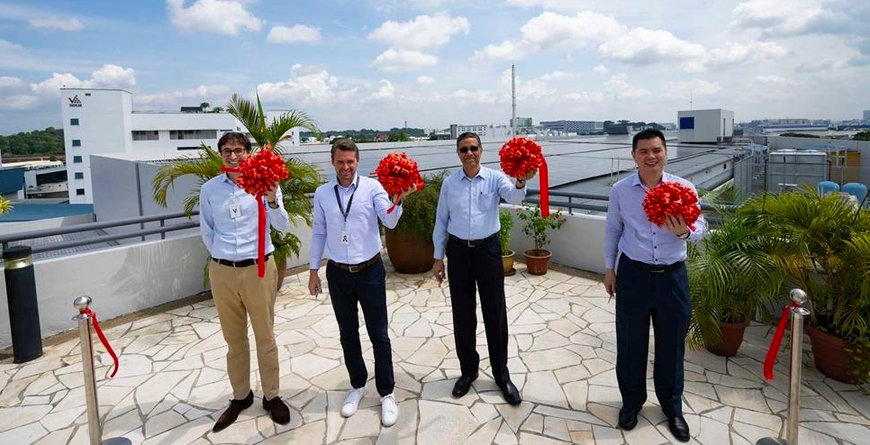 From left to right – Thomas Baudlot (CEO of ENGIE), David Bazyn (Managing Director of Volvo Group Singapore), AM Muralidharan (Managing Director of Volvo CE Singapore), Ang Soo Hock (CEO of ComfortDelgro Engineering)

The inauguration was witnessed by employees of Volvo Group Singapore, representatives of ENGIE, ComfortDelgro Engineering, representatives of the Embassy of Sweden in Singapore - Kent Härstedt, Ambassador of Sweden to Singapore, and Jenny Egermark, Counsellor/Deputy Head of Mission, and Anna Landgren, Marketing Manager of Swedish Chamber of Commerce.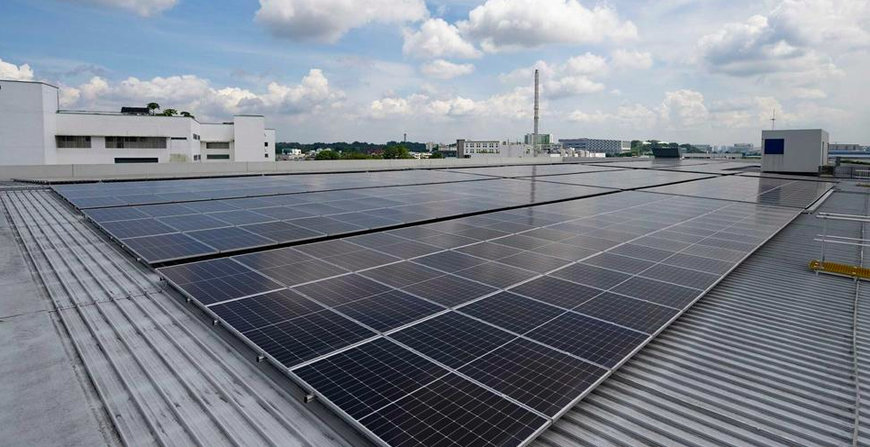 Volvo Group celebrated the installation of a large solar panel configuration at its Singapore offices that will both reduce its emissions level at the facility and boost the renewable energy capability of local electricity providers. With most employees at the Volvo Group facility in Singapore working for Volvo CE, who benefit most from this group-wide initiative.
The installation of the solar panels on the building's roof was completed in October 2022 and since then 100% of its electrical needs have been fulfilled by solar energy, while there has also been a 50% decrease in costs. The Volvo Group building consumes 70% of the total green energy produced by the system and the PPA attached to it will run for a period of 25 years. This regional milestone is another demonstration of Volvo Group's continuous focus on delivering world-class solutions in sustainability.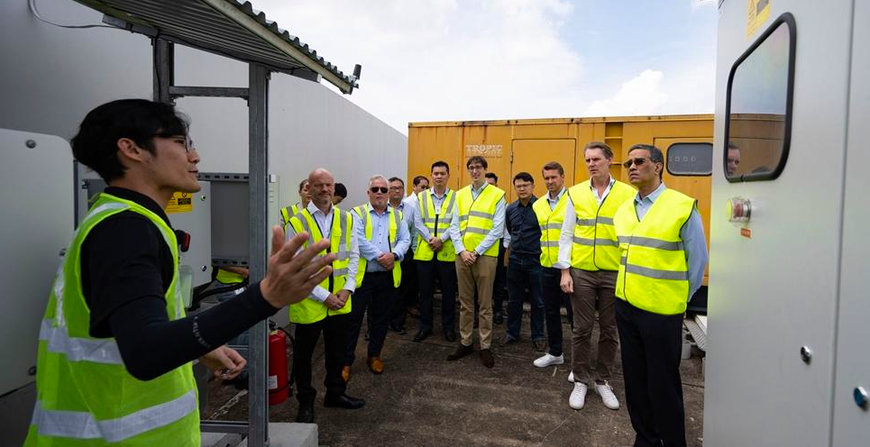 "We are delighted with this solar power installation at our Singapore offices which helps towards our group-wide commitment of reaching net-zero greenhouse gas emissions by 2040. Our Science Based Targets Initiative (SBTi) provides a comprehensive framework for us to make daily improvements in reducing carbon levels and it is satisfying to see how that translates into real world action, where an initiative like this can deliver 100% renewable energy to our offices," 
AM Muralidharan, Head of Productivity & Retail Development Asia for Volvo CE, said.
www.volvoce.com