www.industry-asia-pacific.com
Written on Modified on
Contributing to the New Urban Planning through the delivery for the Urban-Type Underground Substation in South East Asia.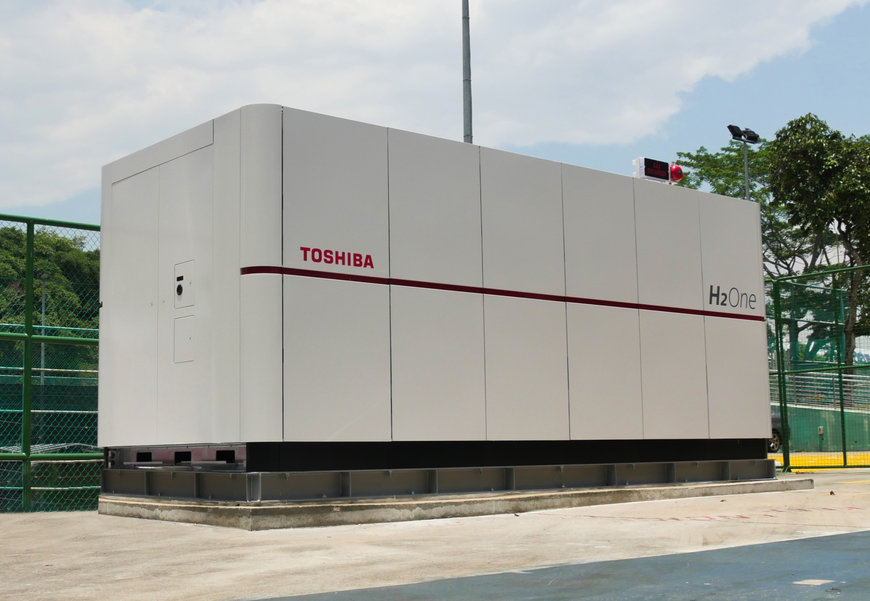 Toshiba Energy Systems & Solutions Corporation (hereinafter "Toshiba ESS") today announced that it has received an order for transformers and associated equipment for the urban-type underground substation owned by one of the largest utility companies (hereinafter "Utility Company") in Singapore from Eastern Green Power Pte Ltd (hereinafter "EGP"), one of the Singapore's EPC companies. This project was received based on an EPC*contract between EGP and the Utility Company. The equipment supply is planned to start in the spring of 2023.
Toshiba ESS will supply three 200 MVA transformers and four 75MVA transformers for the first 230-kV class urban-type underground substation located in Southeast Asia, which will start operation after 2025.
Singapore promotes three-dimensional city planning that also utilizes underground from the viewpoint of effective use of land. The underground substation as financial center, required high reliability to ensure public safety and environmental compatibility for the city.
Toshiba ESS's transformers which will be manufactured at its Hamakawasaki Operations, have been developed and manufactured based on innovative technologies, such as insulation, cooling, and structural designs, that are completely unique to Toshiba ESS. And the transformers will satisfy the customer's needs to install high-capacity transformers that ensure public safety and environmental compatibility for the city in a compact site. Toshiba ESS has much experience with transformers in underground substations located in highly populated areas in Japan, Asia, Europe, North America, and Australia.
Koji Saito, Senior Vice President of the Grid Aggregation Div. at Toshiba ESS, said,
"We are honored to receive order to supply transformers to underground substation in Singapore. Toshiba ESS will strive to participate in more projects and support the stable supply of electricity and play an important role as one solution that realizing new urban planning of the transportation, commercial facilities, and residential areas, especially in Southeast Asia, and South Asia, and continue contributing to realizing the new urban planning in these regions."
www.toshiba.com