www.industry-asia-pacific.com
Written on Modified on
Seco Tools meets its customers' needs with a complete suite of online services at www.secotools.com. Users may access a full web store and electronic data interchange (EDI) service. The website also has a suite of online applications and up-to-date industry news and insights. Seco Tools designed its website to help users achieve the highest level of productivity for their manufacturing operations.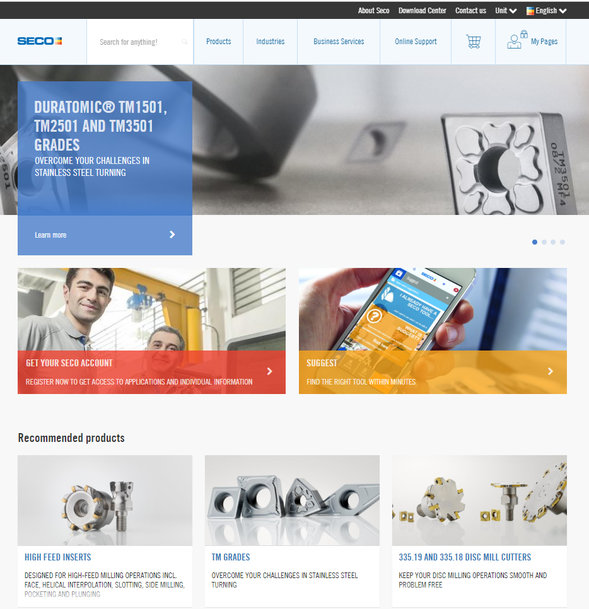 www.secotools.com.jpg

Seco Tools offers the Suggest application and an advanced search function. This tool allows users to find the most optimal tools based on their own processes, materials and capabilities. Re-ordering tools is as easy as logging in and selecting a previous shipment to re-order the products. Full EDI services speed up processing time by integrating users' systems directly with Seco Tools' databases.
Industry-specific subpages show that Seco Tools understands the specific challenges customers face. Interesting articles, videos, and downloadable content help manufacturers keep up with the latest news and machining strategies. The website also stores customer data. Registered users can use the website to see their machine test reports online.
Seco Tools is constantly adding new applications and features to its website. This helps customers learn about and purchase manufacturing solutions. To learn more, visit www.secotools.com and follow the company on LinkedIn, Facebook, Instagram and Twitter.