www.industry-asia-pacific.com
Written on Modified on
Respiratory specialist Scott Safety (stand 6C07) will launch its next generation powered air respirator, the 'Proflow 2 SC 160' to the European industrial market at SICUR, Spain's International Security Safety & Fire Exhibition (23 - 28 February 2016, Madrid Exhibition Centre, Madrid, Spain). The company will also showcase a range of new head and sensory protection, as well as their new range of portable gas detection and military range of products.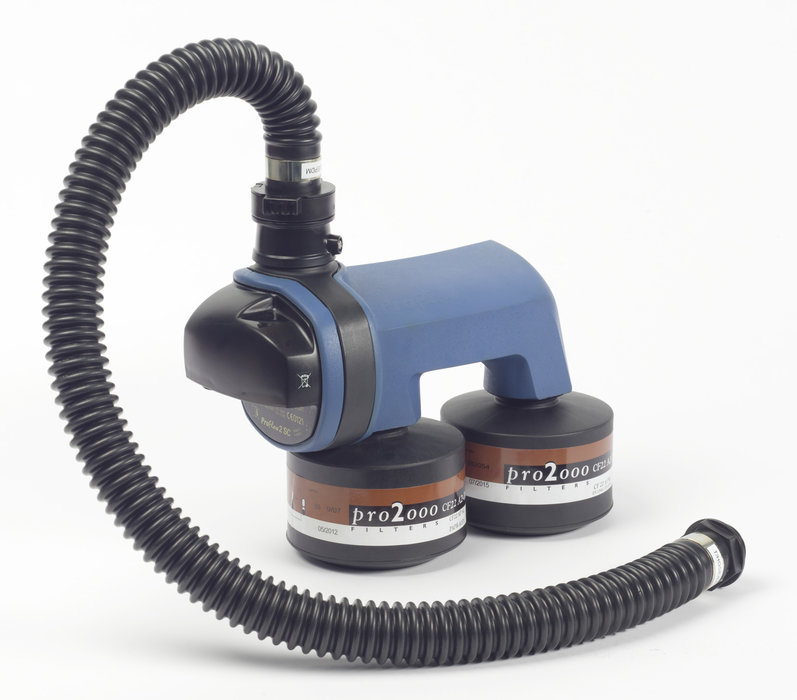 The 'Proflow 2 SC 160' is a higher flowrate powered air purifying respirator (PAPR) for the industrial market. This variant of the popular Proflow SC range of PAPR has a flow rate of 160l per minute (160l/min), providing reduced respiratory burden and optimal comfort for longer working periods, particularly in warm environments.
Compatible with a wide range of headtops and facemasks approved to the latest EN respiratory standards and a comprehensive choice of filters, the Proflow 2 SC 160 covers the widest range of industrial applications, from agriculture and construction, to heavy manufacturing and oil and gas.
Scott Safety's 'Proflow SC Asbestos' powered air respirator will also debut, specifically developed for use in asbestos removal operations. The CE-certified system incorporates two P3 particle filters and face masks approved to class TM3.
The system electronically maintains a flow of 160 l/min. Proflow SC Asbestos incorporates a data-logging function automatically recording usage and performance information. This is downloadable to make record keeping much easier.
In head and sensory, Scott Safety's bump protection range will also be on show. The range has evolved from a simple baseball-style cap to a full range of styles which incorporate flame retardant options, a popular beanie style and winter and Hi-Vis versions for those working outdoors.
The new FirstBase 3 HC24 Classic panel structure offers increased in user comfort by reducing humidity, increasing airflow and fit size for a wider range of workers through the utilisation of new innovative materials and a more ergonomic design.
The company is also introducing new reflective HXRK sticker kits for its Style 300 and Style 600 safety helmets. These affordable sticker kits can be applied to branded or unbranded helmets and come in a range of colours meaning that job rolls can be identified by colour of the stickers rather than the helmet, saving businesses huge costs.
Scott Safety's goggle range combines the latest technology with modern design. Contemporary and stylish, Scott goggles offer a variety of material and venting options to improve comfort and encourage user adoption. The full eyewear range now offers a wide variety of protective solutions, including impact, chemical splash, UV and infra-red radiation.
With a long proven tradition of understanding the needs of the industrial market, Scott Safety has developed a range of solutions that allow users to concentrate on their work, not their equipment. For further information, please visit www.scottsafety.com/emea.