www.industry-asia-pacific.com
Written on Modified on
Morgan Advanced Materials
Morgan Advanced Materials has launched an innovative interactive tool, allowing the comparison of thermal, economic and environmental performances of a variety of thermal insulation systems over the course of their working lifetimes.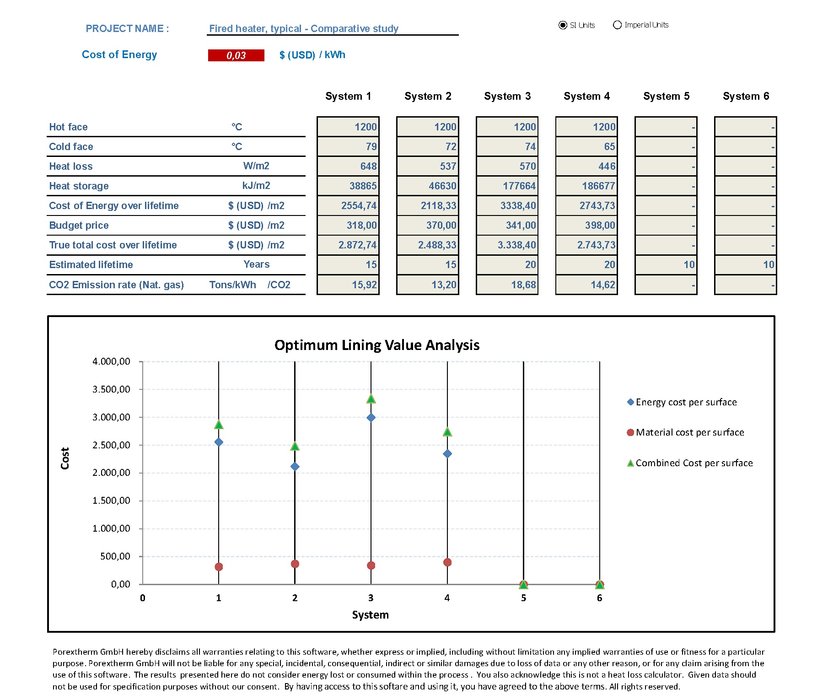 With demand for cost and energy reductions coupled with greater energy efficiency growing consistently, the SEW3 app, available exclusively to employees within Morgan's high performance thermal insulation business, Porextherm, provides customers with the analysis necessary to make informed decisions around their choice of insulation materials. By comparing a range of thermal insulation materials alongside one another, working in conjunction with customers, this enables Morgan exployees to pinpoint solutions for potential customers which fully satisfy their individual requirements, conveniently and cost-effectively, based on the projected lifetime usage. Over the long term, this will enable businesses to make significant cost savings, while reducing energy consumption and carbon footprint.
By highlighting the key properties of Morgan's acclaimed range of thermal insulation materials, the SEW3 app highlights the best product mix to customers, whether that requirement is for single insulation or by marrying together multiple insulations in composite systems.
Guido Chiappano, Head of Sales and Marketing - High Temperature Insulation products at Morgan, explained: "The SEW3 app is about empowering stakeholders at various levels of the business – from purchasers to plant managers to CEOs - by providing them with the information they need to make the best decisions given their requirements. We aim to use this platform to highlight the superior performance of Morgan's products relative to any other products on the market by enabling a clear and simple comparision. This industry-leading innovation from Morgan demonstrates our commitment to providing a world-class service by working collaboratively with customers."
For further information about the Porextherm range, please visit: www.porextherm.de/en
Suggested Tweets
.@MorganAdvanced SEW3 app allows easy comparison of performance benefits of thermal insulation materials
SEW3 app @MorganAdvanced helps customers pinpoint optimum product mix based on their requirements