www.industry-asia-pacific.com
Written on Modified on
Visitors to this year's ADIPEC show will have the opportunity to visit not one but two Scott Safety stands and benefit from speaking to experts across the whole range of Scott Safety products. The main Scott Safety product stand (Stand 13575) will showcase its world renowned Breathing Apparatus (BA) sets, respiratory protection in the form of half and full mask protection, a range of air purified products and its established head and sensory protection products.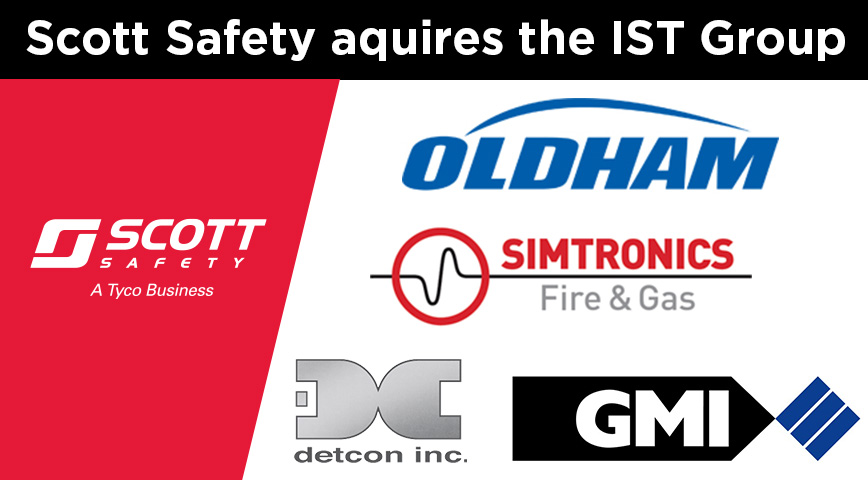 Product Highlights
New in the BA range is the Propak 379 Bar cylinder, an industry first that provides users with additional air capacity - without increasing the weight or size of the cylinder. It offers 25% higher pressure than the standard 300 bar SCBA providing wearers with an extended breathing duration of up to 75 minutes.
The Profow 160 is a higher flowrate powered air purifying respirator (PAPR) for the industrial market. This variant of the popular Proflow SC range, has a flow rate of 160l per minute (160l/min), providing reduced respiratory burden and optimal comfort for longer working periods, particularly in warm environments.
Scott Safety – US Pavilion
The second stand, located in the US Pavilion (Stand 8316), will focus solely on Scott Safety's world class range of gas detection products. The recent acquisition of gas detection specialist IST Group brings added design, technology and product creation capabilities that both complement and enhance Scott's existing gas detection product range. The stand will showcase high class products from renowned gas detection companies Oldham, GMI, Simtronics and Detcon that provide industrial workers with greater accuracy, portability and adaptability in hazardous environments.
Scott Safety Middle East
Scott Safety's presence at ADIPEC shows its commitment to the region and its expertise in the personal protection market. In 2011 Scott Safety opened a training, servicing and assembly facility in Abu Dhabi to support its growing customer base, based in ICAD, Abu Dhabi's Industrial City. The Scott Safety Middle East facility incorporates the assembly of some of Scott Safety's key products, a service and warranty support department and a regional sales team offering customers advice and guidance on product selection. This has enabled Scott Safety to provide its customers in the Middle East with excellent lead times for local service and delivery requirements on products ranging from SCBA, escape sets and airline breathing apparatus to portable and fixed gas detection, hearing and head protection.
For more information about Scott Safety and its range of products please visit the team at the show or visit www.scottsafety.com/emea