www.industry-asia-pacific.com
Written on Modified on
Silentbloc UK Ltd, part of Icon Polymer Group, a technology company in engineered polymer products, has once again confirmed its status a key partner to the international rail sector by appointing a specialist Spanish distributor for its market-leading range of anti-vibration products.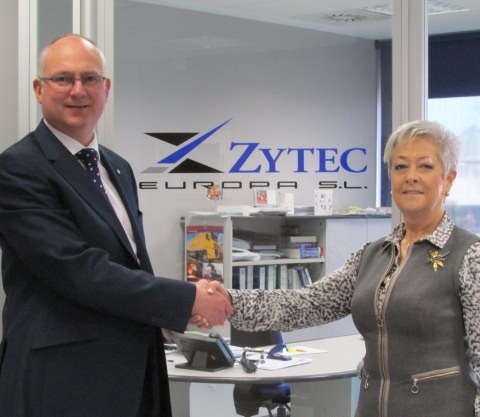 Based in Madrid, Zytec Europa S.L. is acknowledged is a leading rail component supplier in Spain, with an enviable customer list including all of the major players in the Spanish rail sector.
The appointment will be key in bringing the benefits of Silentbloc products to a broader range of Spanish customers, who already include some of the OE manufacturers.
Silentbloc products include primary and secondary suspension systems, anti-vibration parts, carriage components and trackside systems, manufactured to exacting industry standards from state-of-the-art materials at the company's dedicated facility, at Burton-upon-Trent, in the UK.
Peter Hardy, Business Development Manager at Silentbloc UK Ltd, explained: "The Silentbloc brand is well-established in the Spanish marketplace but we felt the time was right to create a consistent local presence. Zytec is renowned as a partner to all the leading names in the sector in Spain and was the natural choice – their unrivalled knowledge and established relationships with the leading rail players will help enable us to capitalise on the growing number of opportunities for our products in both freight and passenger rail vehicles."
Any Cat, Managing Director of Zytec Europa S.L., is equally enthusiastic about the opportunities this collaboration will bring: "Silentbloc's uniquely collaborative way of working – based around gaining a deep understanding of customers' requirements and then designing products to meet these - has been key to its success in the rail sector and we are delighted to be formalising our partnership with them. As a European supplier with a loyal, global customer base, they are a partner we know we – and our customers - can rely on."
For further information, visit www.iconpolymer.com/rail.