www.industry-asia-pacific.com
Written on Modified on
Brady's Wraptor™ Wire ID Printer Applicator now offers even more automation opportunities. A new system software update allows the integration of Schleuniger Cut & Strip Machines with the Wraptor for faster cable preparation and handling. This will enable faster workflows for operators.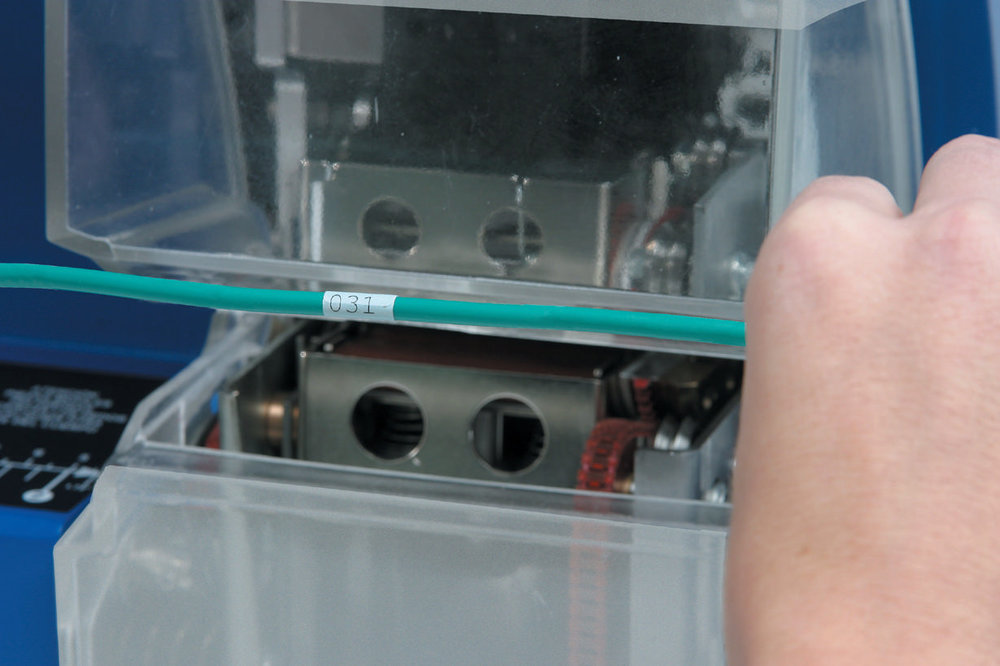 In cooperation with Schleuniger, the Brady Wraptor system software has been upgraded to allow full integration with Schleuniger Cut & Strip Machines. This enables faster and more streamlined workflows for operators.
Increase quality & reduce cost
The Wraptor™ Wire ID Printer Applicator is a great tool to control manufacturing cost and enhance identification quality. In less than 5 seconds, the Wraptor prints and applies labels around wires and thus eliminates the need to print labels in advance and the time needed to apply them by hand. The Wraptor's technology enables 300 dpi prints for barcodes, logos and diagrams, and a tight label wrap around the wire, with minimal bubbling or wrinkling.
Easy to use
Without any adjustments, the Wraptor can identify cables from 1.52 mm up to 15.24 mm in diametre and apply labels with varying widths up to 50.8 mm, and lengths between 19.05 mm and 76.20 mm. A versatile tool, the Wraptor can easily be transported to different workstations to identify a great variety of cables. Coupled with Brady LabelMark™ software for easy label design, barcoding and serialisation, the Wraptor becomes a highly practical process efficiency increaser, even more so when integrated with Schleuniger Cut & Strip Machines.
Contact Brady at
This email address is being protected from spambots. You need JavaScript enabled to view it.
for a product sheet or more information.