www.industry-asia-pacific.com
Written on Modified on
Global demand for energy from all sources continues to increase as usage and population grows, placing ever greater physical and performance demands on the components used in the gathering and processing of energy.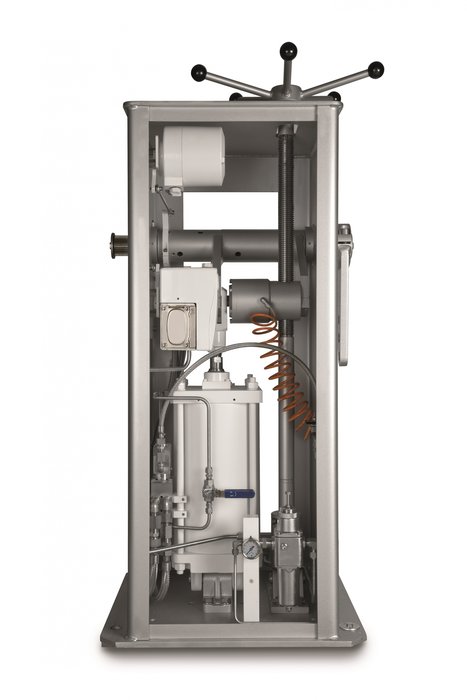 It goes without saying that unanticipated failure of an actuator (or any other component) in a severe service environment such as oil & gas extraction or processing, petrochemical manufacture, or power generation, cannot be countenanced for both safety reasons and the commercial costs of downtime. In liquefied natural gas (LNG) processing, for example, a plant stoppage of just one hour can equate to a financial loss in the region of US$1 million.
Nowhere is the need for reliability more pronounced than in the area of actuators – which move or control other production-critical mechanisms or systems. Actuation systems have in fact been around for some 2,000 years, being used in by the Romans in valves, pipes and fittings for water transmission.
In modern processing systems, applications such as anti-surge valves for compressors or turbine by-pass are characterised by the need for optimum performance and so have to be able to deliver exceptional precision and reliability even in the most demanding environmental conditions – extremes of hot and cold, the presence of corrosive fluids and so on. The role of actuators is to control the performance of valves which may be very large and require significant force to open or close them.
There is a wide variety of actuation systems available but, whatever the application, specifiers should be very wary of the implications of purchasing based purely on price. Failure of the actuator itself will not just result in downtime while it is replaced but can also result in damage to valves and dampers, with the associated costs. And of course emergency maintenance in remote locations comes with its own cost implications.
The more demanding operating conditions and pressures have in recent years placed a requirement on key components to respond more rapidly to requirements for them to start or cease operating, which in turn has created a demand for more rapidly operating actuation systems. In the most extreme applications this can mean making a valve weighing up to 1 ton travel through a stroke of 1 metre in less than a second, while withstanding thrusts of the same order of magnitude generated by the fluid pressure in the interior of the valve. When it is remembered that this has to be achieved using an elastic fluid motor such as compressed air, and maintaining a precision of 1mm without positional adjustments, it is easy to see why nothing can be left to chance when selecting the most appropriate actuator for the task.
Speed should be considered primarily at a no-load pace, since the speed will invariably decrease as the load amount increases. The rate the speed will decrease will directly correlate with the amount of force and the initial speed.
To deliver the additional speed required, a number of new technologies have been developed and patented in recent years. These include electronic digital positioners and flow amplifiers which are part of the 'actuator system'. Flow amplifiers offer huge flow capacity and tight shut-off, eliminating the need for large trip valves, meaning that only small pilot valves are needed.
Another example is rapid positioning systems which, for most applications, do not require either a booster or quick exhaust valves due to its high flow precision control.
The key to these systems is that they combine speed and accuracy in a single package. An actuator that is fast but inaccurate is not just useless, but potentially dangerous.
Similarly, a precise actuator without the requisite speed will be unable to satisfy the most demanding applications.
Rapid actuation systems come in many different types and levels of sophistication. At one end of the scale, some applications require a simple on-off actuator. At the other end, the requirement may be for failsafe opening in less than two seconds (with actuator thrust of 127.093 N at 4.5 bar). The most complicated applications are usually those involving LNG.
Depending on the application, operating conditions and temperature, and the corrosiveness of media involved, rapid actuators and accessories can be made from a variety of materials.
Recent developments in the field of rapid actuation include the introduction of quarter-turn actuators for the control of rotary valves such as ball and butterfly valves. Specifically developed for heavy duty applications, their production is constantly expanding in response to market demand.
Further innovation is largely being driven by safety – in particular the requirement to meet Safety Integrity Level (SIL) requirements – and include new, even more precise control algorithms for positioners, as well as diagnostic capabilities, and now the inclusion of the ability to communicate directly back to control rooms with key process information.
For further information visit www.imi-critical.com
Mattia Tami, IMI Critical Engineering