www.industry-asia-pacific.com
Written on Modified on
Exciting clamping - robust and reliable
ENEMAC from Germany offers safe hydromechanical clamping with the spring clamping cylinder ESZS in 9 sizes for a nominal clamping force range from 16 kN to 350 kN.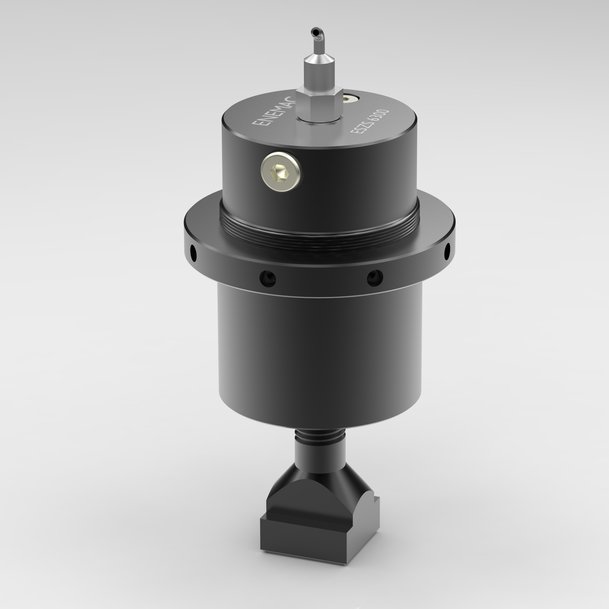 The functionality of the spring clamping cylinder can be described as follows:
The clamping cylinder gets manually screwed onto the bolt. Now slowly increase the system pressure to the set pressure and hold it; the rising oil pressure increases the elastic force of the preloaded spring assembly in the housing. At set pressure, the corresponding nominal clamping force is achieved as the reaction force of the disc spring assembly. Now align the cylinder with the help of the ring nut until the clamping piece rests without play. Now the clamping cylinder tightens safely regardless of oil pressure and without the risk of leakage losses.
To release the system, an increased oil pressure must be generated so the tie anchor gets lifted. The ring nut of the clamping cylinder can now be loosened, the housing can now be unscrewed if necessary.
In the actual operating cycle, the cylinders are usually operated without pressure or only with release pressure, which leads to short, economical operating times of the hydraulic unit.
The ESZS spring clamping cylinder can be used cost-effectively wherever shiftable or movable machine parts have to be fixed or clamped. Areas of application are, for example, fixture construction, pressing, punching and general mechanical engineering.
www.enemac.com