www.industry-asia-pacific.com
Written on Modified on
Morgan Advanced Materials
Morgan Advanced Materials has announced that its revolutionary hard armour plate, in conjunction with Tyr Tactical's soft armour system, has successfully passed the ballistic, durability, and environmental requirements of the highly exacting NIJ 0101.06 Level III certification process. Full NIJ certification is pending, with completion expected this year.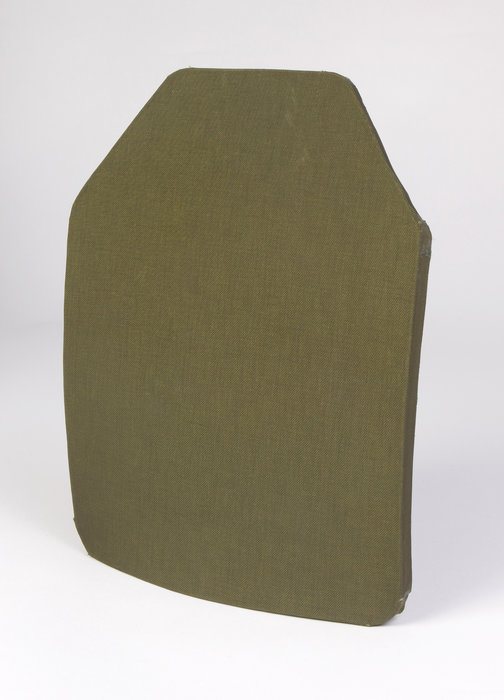 Drawing on Morgan's experience in soldier protection systems, which combine ultra-light weight with optimised protection, the latest hard armour is so light that it is buoyant.
With a 254mm x 305mm plate weighing 980g and just over 20mm thick, the modular, scalable system provides substantial weight and thickness advantages - 35 per cent and 25 per cent respectively when compared with typical stand-alone plates.
The system consists of a Lightweight Buoyant LWBIII+ rifle plate, developed by Morgan's Composites & Defence Systems business, with Tyr Tactical's T52/SP or T54/C soft armour.
In addition to the NIJ Level III threat, the Level III+ system is capable of stopping a variety of rifle threats, including 7.62mm ball rounds, 7.62mm mild steel core (AK47) rounds and 5.56mm ball rounds (M193 and LE223T3).
The ultra-lightweight, high-performance hard plate insert, manufactured from the latest generation durable composite technology, is extremely hard-wearing and designed specifically for the rugged environments faced by military and security personnel. The products are available to law enforcement, security, and military/defence customers.
Morgan's Duncan Eldridge explained: "The NIJ 0101.06 Level III certification process tests armour products to their absolute limits and guarantees performance in the most demanding operational scenarios. The buoyancy of our hard armour systems offers an extra dimension alongside the proven armour which delivers optimised protective performance at the lowest possible weight – a vital attribute in the field where soldier, marine or coastguard mobility and fatigue reduction are key factors in specification."
The rifle plates, soft armour, and full system are available through Morgan Advanced Materials and its network of local agents.
For further information visit: www.morgandefencesystems.com/tyr-tactical-system.
Suggested Tweets
.@MorganAdvanced and Tyr Tactical personal protection armour systems pass NIJ Level III certification testing requirements
New soldier systems from @MorganAdvanced combine ultra-light weight technology with optimised protection