www.industry-asia-pacific.com
Written on Modified on
Gone are the days when mills depended on a strong stream of water or steady wind to power their wheels. In today's mills, electric drives carry out various tasks, ensuring efficient and reliable performance. A special challenge lies in the fact that grinding is bound to create dust atmospheres that call for safe, explosion-proof drive configurations. The manufacturer NORD DRIVESYSTEMS has decades of experience in the industry and, drawing on a complete range of mechanical, electric, and electronic drive components, can swiftly provide suitable systems for any of the various applications in a grain mill, for instance fans and bucket elevators.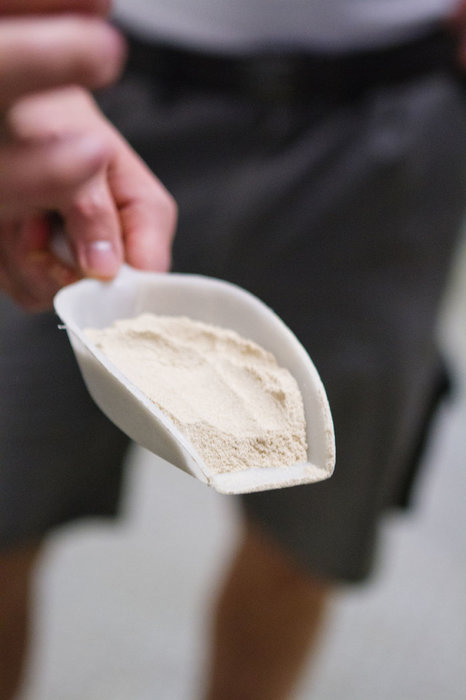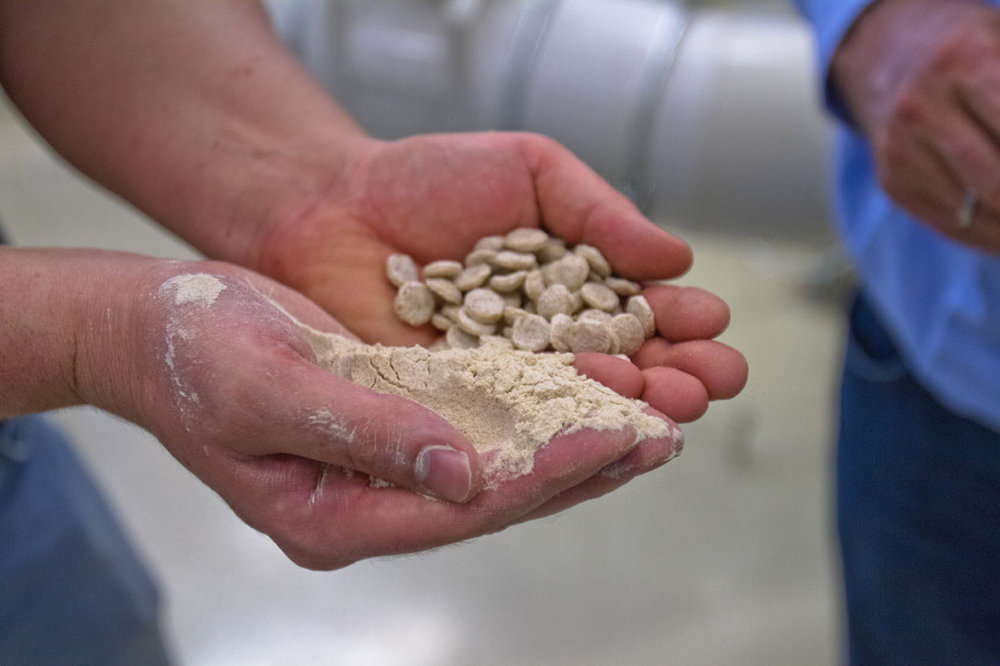 Illustrations 1, 2:
Arnreiter products: rye/maize flour and rye/maize extrudates
Based in Wallern in Austria, Arnreiter Mühle processes grain, malt, and oilseeds mostly for the baking and food industry. The family-owned mill has a history of nearly 200 years. Since the early 20th century, it has been continuously modernized and expanded. 2009 saw the most recent exhaustive modernization. A high-capacity mill with separate, state-of-the-art grinding technology and refining facilities was erected. The new building accommodates a wide range of processes that are carried out with a high degree of automation. Grist shape and characteristics are modified by means of steaming, flaking, crushing, grinding, extruding, roasting, cooling, drying, and husking. Thereby, shelf life, digestibility, and baking properties are improved and bitter constituents are reduced.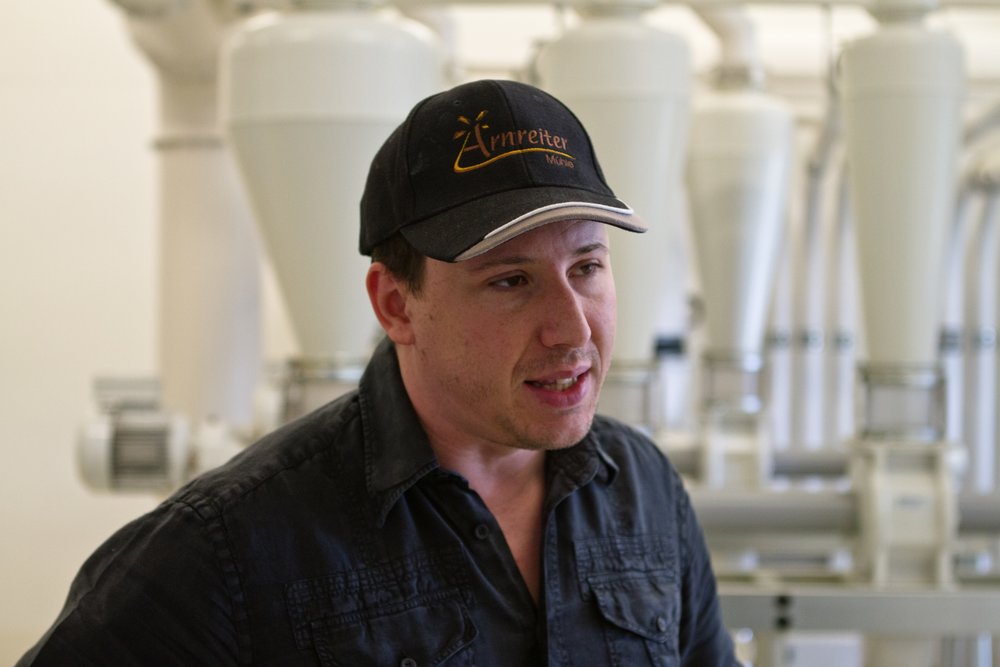 Illustration 3:
Managing director Walter Arnreiter greatly values ecologically sound business practices
Parallel and integrated processes
The Arnreiter mill has a 1,400 kW connected load. Up to 80 tons of grain can be ground daily. In addition, the refining facilities have a capacity of up to 20 tons per day. All processes, from raw produce storage to bagging and loading, are automated. There is control level access to all applications via Profibus. "We need highly flexible facilities," says Walter Arnreiter, managing director of the mill. "First of all, they must enable variable and parallel processes with separate product flows and additives that can be released from one source into different lines. And we must also ensure product flow with minimal residues." The main raw materials are temporarily stored in silos located in the upper stories. Geared motors from NORD DRIVESYSTEMS drive the belt and bucket elevators that transport the materials from there. Consecutively, the major part of all product transport takes place in the extensive pipe system that has a total length of 2,500 meters. Free-flowing and non-flowing products are volumetrically dispensed by means of a great number of rotary dischargers, all of which need reliable geared motors. "NORD systems carry out many different tasks in our machines," says Arnreiter.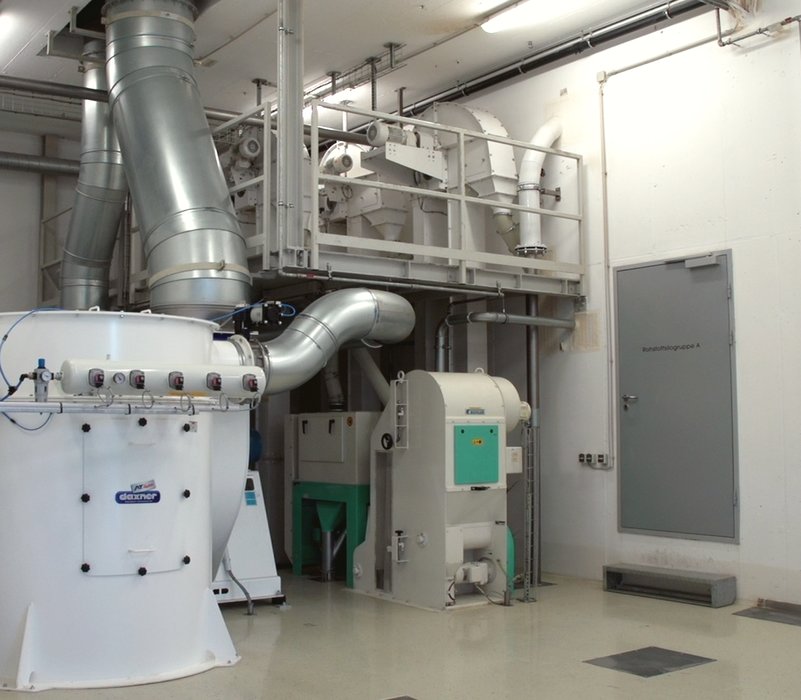 Illustration 4:
Geared motors drive the belt and bucket elevators that are used to transport raw materials from the silos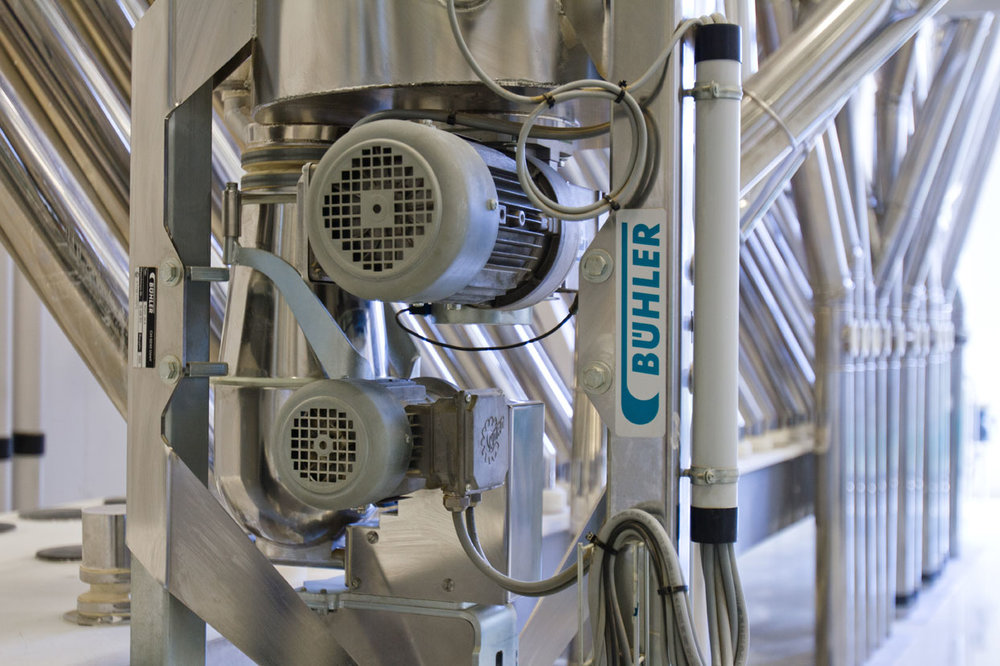 Illustration 5:
Micro proportioning unit: NORD drives ensure that the precise amount of specific ingredients are added to the product stream
Explosion protection is prerequisite
Mill operators must implement a proven, absolutely reliable explosion protection regime since the dust atmospheres prevalent in many areas pose a high risk. NORD DRIVESYSTEMS can supply explosion-proof versions of all drive components, geared motors as well as mechatronic units and cabinet inverters. More than 1,500 explosion-protected drive systems leave NORD production facilities every month. This includes dust explosion protected systems for zone 21 (device category 2D/zone 21) as well as gas atmosphere systems for zone 1 (device category 2G/zone 1 and 2, and 3G/zone 2). Arnreiter employs category 3D drives in zone 22.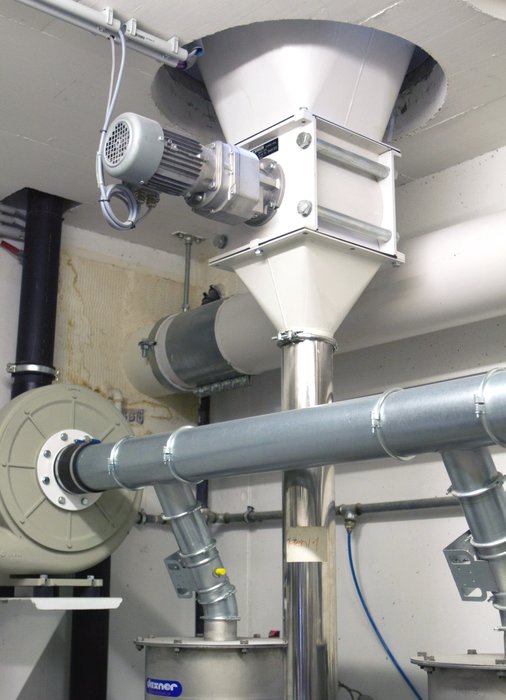 Illustration 6:
A great number of explosion-proof NORDBLOC.1 helical geared motors drive rotary dischargers, for instance after the scale that tallies the grinding yield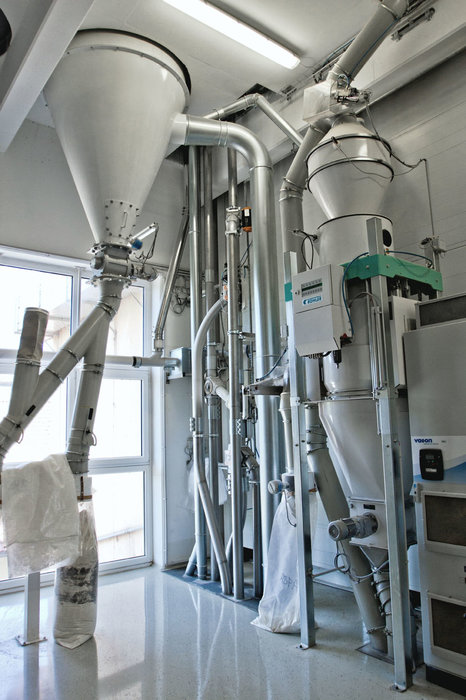 Illustration 7:
Additional rotary dischargers are employed in the flour silo, e.g. after weighing
Clean application
The machines used in the Arnreiter mill are mostly systems made by Swiss process engineering specialist Bühler who has been working with NORD for many years and who installs NORD drives in a great number of machines. Separators and aspirators from Bühler are used to clean and classify granular products such as wheat, rye, barley, oat and maize. Air-recycling aspirators remove dust and husks etc. A radial fan creates an air current to lift the medium and blow the low-density particles into a special separator from where they are discharged by a screw conveyor driven by a NORD helical geared motor. The clean heavy product is discharged from the machine through finger valves.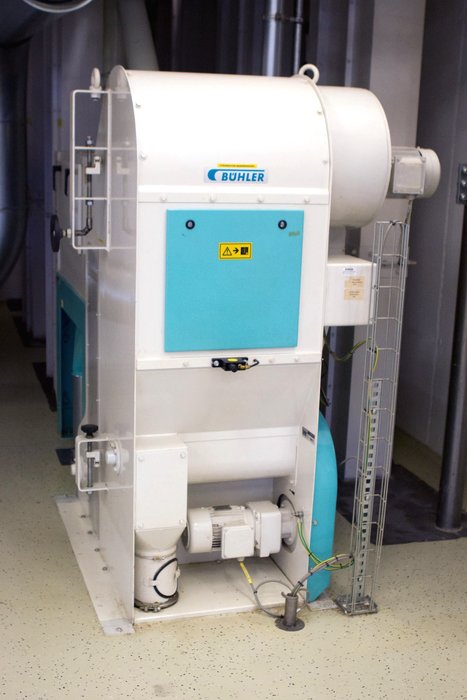 Illustration 8:
Automatic separation: A NORD helical geared motor drives the screw conveyor that removes low-density particles
Sustainable management
"Food safety, product quality, and ecological as well as economical sustainability are all crucial and equally important for us," says managing director Walter Arnreiter. "All processing steps are subject to strict controls and are continuously being documented. We buy most of the raw materials from regional producers or suppliers and process them in a resource-conserving fashion. Part of the energy for our production facilities is generated in our own water mill. We furthermore recycle a lot of the waste heat by means of a rotation heat exchanger and reuse it for heating. Since we carry out various processes in-house, further processing elsewhere is hardly ever necessary, which helps reduce road transportation." Production is compliant with food and ecological standards. Ingredient traceability according to HACCP is ensured for all batches. "All raw material shipments are strictly quality-controlled," Arnreiter says. Naturally, the technology partners are expected to demonstrate a similar commitment to sustainability. "We rely on low-maintenance drives from NORD which we employ in continuous operation mode. They perform reliably. If we eventually do need to repair or replace a product, we can simply call our NORD contacts directly, and they will promptly get the job done,' says Martin Rachbauer, maintenance manager at Arnreiter.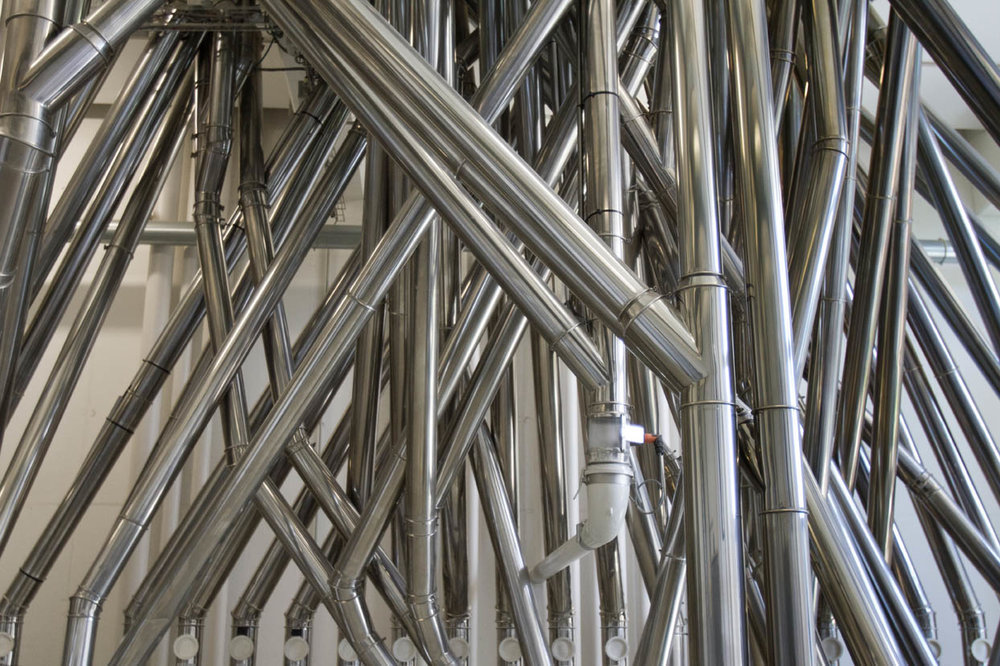 Illustration 9:
The pipe system has a total length of 2,500 meters