www.industry-asia-pacific.com
Written on Modified on
Within the global gaming equipment sector, reducing instances of theft and fraud while maintaining compliance with changing industry requirements are key concerns. Given the high traffic environments that gaming machines are often exposed to, integrating the appropriate security controls is crucial to loss prevention. As a result, gaming equipment manufacturers are increasing their design focus on physical security solutions.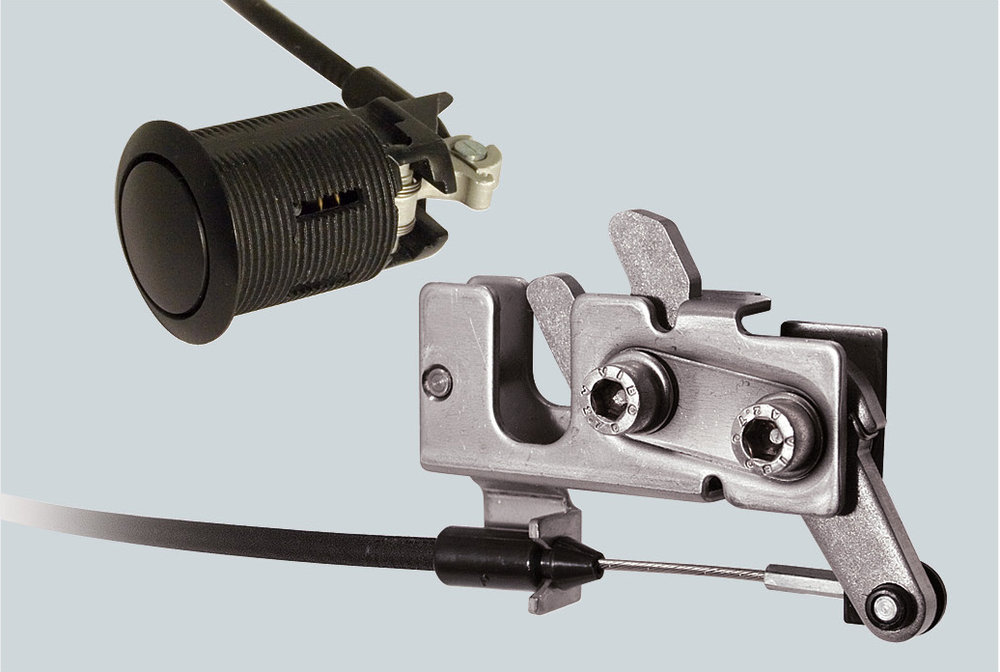 Companies like Austrian Gaming Industries for instance, a wholly owned Novomatic AG subsidiary and Europe's largest and most prolific gaming machine manufacturer, are implementing Southco's engineered access hardware solutions to enhance the security and durability of their machines.
Founded in 1980 and headquartered in Austria, the Novomatic group comprises affiliated companies in 45 countries and exports high-tech gaming equipment to more than 80 countries. Recognized in the industry for its on-going commitment to research and technology, Novomatic has become a pioneer in the gaming hardware field.
Southco has partnered with Novomatic to design a complete solution for physical security around the R4 Rotary Latch for the company's 'Dominator' slot machine. The R4's intuitive, two-stage locking operation secures the two major access points on the machine.
"We found a single stage lock was not secure enough to add real value so we selected Southco's two-stage locking R4, which has been very successful," said product engineer Alexander Geischläger.
When combined with Southco's AC Actuators and Cables, the R4 series provides a complete solution for remote latching. Southco's Rotary Latch System uses these three components to create remote, manual actuation and improved security. To operate the system, a service technician simply has to trigger the actuator and the attached cable activates the rotary latch, allowing the door or panel to open so routine maintenance can be performed. The door closes just as easily, with simple push-to-close operation.
Originally designed to satisfy high strength and tolerance needs of automotive entry door applications, the R4 series secures heavy duty gaming equipment panels and lids with ease. The concealed nature of the latch allows it to be mounted inside the enclosure, hiding latch points. This improves security while at the same time, enhancing industrial design.
Southco's durable, push-to-close rotary latch solutions are being selected by major gaming and self-service equipment manufacturers as an integral part of their security value propositions due to the enhanced security and industrial design benefits they provide.
"At Novomatic we pride ourselves on our eagerness to innovate," said Geischläger. "We have added value to our popular 'Dominator' cabinet through the enhancement of the machine security and stability. Access control is of paramount importance to the industry, so investment is vital. One of the steps we have taken is to partner with Southco, a world leader in self-service access control solutions."
Meeting Compliance Requirements with Electronic Latching
Maintaining compliance with changing gaming regulations continues to be a challenge for gaming equipment manufacturers across the globe. Many regulatory bodies and gaming commissions are insisting on stronger security controls that not only protect gaming machines against theft, but during routine service and maintenance as well.
A proposed change to the Italian Comma 6a gaming regulation for example, necessitates not just the modernization of Italian gaming machine design but also more stringent certification requirements for machine maintenance and spot checks. Manufacturers can ensure compliance with such regulations by adding intelligent electronic locks to their gaming machine designs.
Southco's R4-EM Electronic Rotary Lock for example, expands on the engineering behind its mechanical rotary latches, offering the same secure latching with fully integrated electronic access technology. When integrated with an existing networked security system, the R4-EM offers the ability to electronically control credentials and monitor physical access to gaming machines remotely.
When access to a gaming machine is required, an encrypted signal is sent to the electronic lock from a central security system to unlock. This enables the security administrator to send a secure command to the lock only when authorized personnel are ready to physically access the machine. An optional microswitch or sensors can provide feedback on locked or unlock status, and a time delayed re-lock version can be kept unlocked indefinitely to control manual opening and closing cycles.
Intelligent electronic locks are critical to the successful operation of a complete physical security solution, granting access only to validated users and providing output for remote monitoring and audit reporting. Each time the lock is accessed, an electronic "signature" is recorded, providing indisputable audit trail information that can be used to demonstrate compliance with regulations that require physical access records.
Note to editors
Southco is a leading global provider of engineered access solutions, including latches, locks, captive fasteners, hinges, handles, and other accessories for applications in the marine, networking, telecommunications, computer, automotive, aerospace, mass transit, off-highway/construction, RV/caravan, industrial machinery and HVAC industries.
Southco is strongly focused on customized engineering solutions and global support for its key customers. The company aspires to be a virtual engineering center for its customers' engineered-access solutions and is committed to providing outstanding quality and overall satisfaction. Southco's
About NOVOMATIC
Austrian Gaming Industries GmbH (AGI) a 100-percent subsidiary of NOVOMATIC AG (www.novomatic.com) is an integrated global gaming company specializing in the design, development, manufacturing, distribution and sales of electronic gaming machines and advanced technology products. As Europe's leading manufacturer AGI delivers one of the broadest product ranges in the industry.
The NOVOMATIC Group is one of the biggest producers and operators of gaming technologies and one of the largest integrated gaming companies in the world. The group employs more than 20, 000 staff worldwide (3,000 in Austria). Founded by entrepreneur Prof. Johann F. Graf, the group has locations in 45 countries and exports high-tech electronic gaming equipment to 80 countries. The group operates more than 230,000 gaming machines in its about 1,500 plus traditional and electronic casinos as well as via rental concepts. Part of the group is also Admiral Sportwetten GmbH, Austria's leading sports betting operator with more than 205 outlets as well as the Vienna based online gaming specialist Greentube Internet Entertainment Solutions GmbH.