www.industry-asia-pacific.com
Written on Modified on
A compact, 48-page booklet has been published by NSK that explains bearing designations in concise and clear terms, thus making it easier for engineers to choose bearings and order spare parts.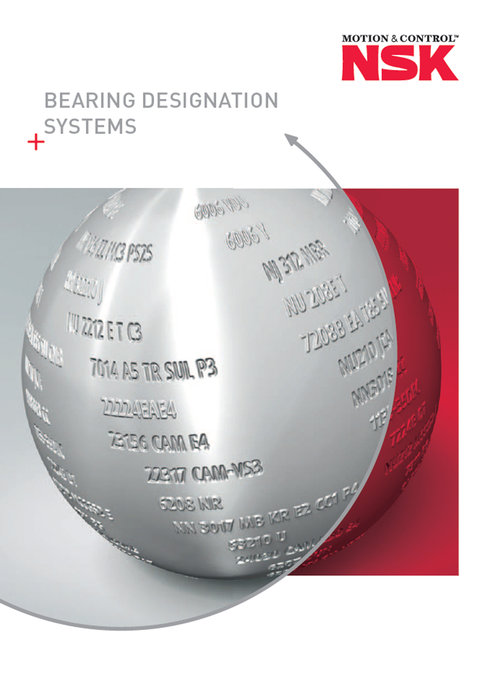 Designations, which are typically laser marked or stamped on to bearings, provide details about the specific bearing type along with attributes such as bore size, internal clearance, tolerance class, heat treatment, seal type and quantity of grease. However, this code is only of use if it can be deciphered.
In direct response to customer feedback, NSK has published a convenient, paperback-sized booklet that simplifies the most common designations used for NSK and RHP bearings.
The free publication begins by explaining how bearing order codes are constructed before defining the designations in transparent and elementary terms. Subsequently, the booklet examines NSK's own system of prefixes and suffixes, before concluding with a handy table that cross-references both NSK and RHP designations with those deployed by other bearing manufacturers.
Ultimately, this must-have booklet makes it easier than ever before for engineers to identify precise bearing designs and specifications based on the order code printed on the packaging and the component. At last, bearing designations demystified!