www.industry-asia-pacific.com
Written on Modified on
Protecting the Port of Melbourne from corrosion
When the Port of Melbourne undertook major rehabilitation works on the port's structures, including Swanson Dock, the consulting firm engaged cathodic protection specialist Omniflex to help safely deliver the project.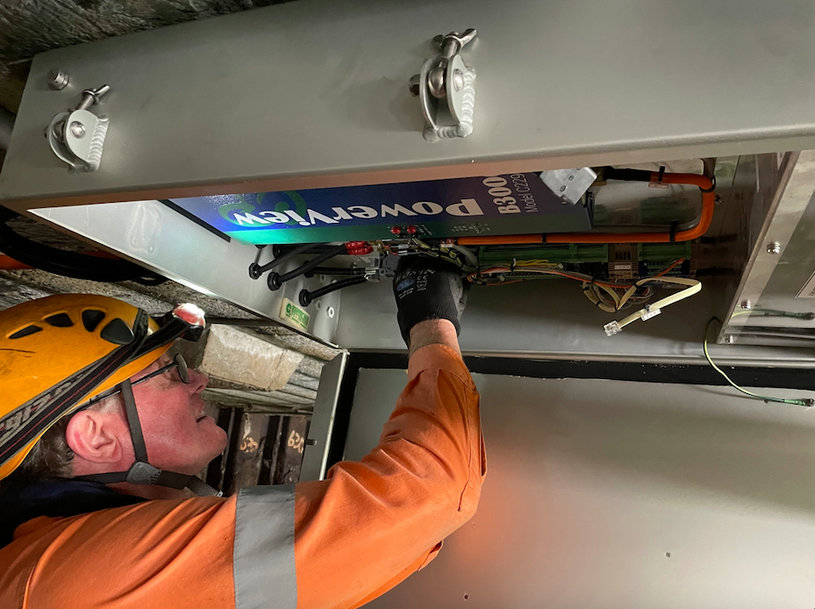 The Swanson Dock is an active container wharf, with lots of cranes and trucks moving on top of it on an ongoing basis, there was no space to safely run cables or install T/R boxes along the 900 m long wharf. This meant the only viable option was to opt for a distributed
cathodic protection
 system mounted under the wharf itself.
The ongoing operational nature of Swanson Dock meant that the only viable option was to install a switch-mode distributed CP system mounted under the wharf itself and use remote monitoring technology to collect ongoing system performance data. This would limit the need for engineers to conduct manual inspections under the wharf itself.
Switch-mode technology is better suited to smaller currents driving more individual zones or protection, as found more often in concrete ICCP systems and distributed steel CP systems. Small, compact switch-mode T/R modules are also well suited for use in distributed CP systems, where locating T/R's closer to the anodes provides significant savings in installation costs, due to reduced cabling, and lower operating costs.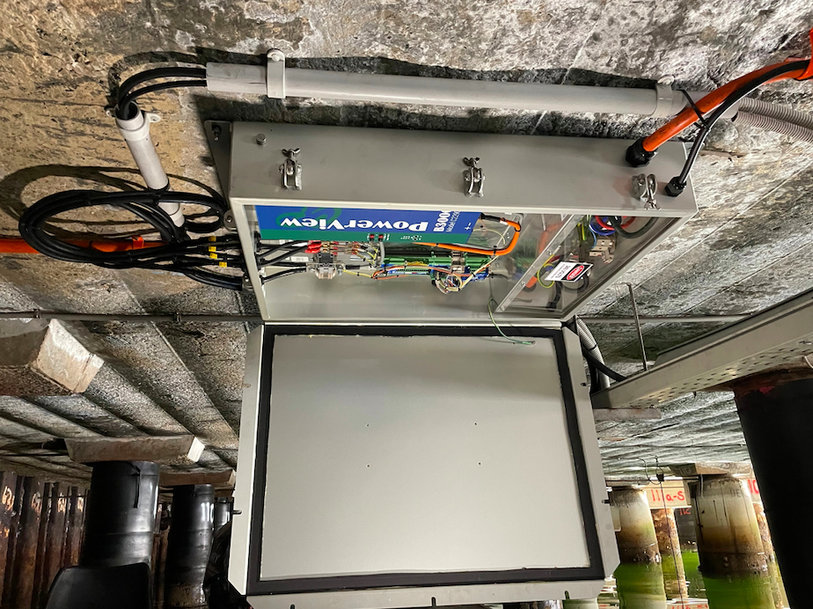 Omniflex provided Swanson Dock with the solution in the form of a PowerView CP system comprising of 20 IP68-rated stainless steel enclosures mounted under the wharf, delivering a total of 4000 Amps of CP to 80 water anodes, protecting the steel piles and sheet steel wall. The concrete decking is protected by 98 individually controlled concrete zones supplied by switch-mode T/R's and 400 reference electrodes, resulting in a fully remotely monitored and controlled ICCP system that provides protection for the 900 m long wharf.
The distributed CP system Omniflex provided significantly reduced the need for divers to regularly visit and inspect the system, leading to a decrease in downtime and ongoing labour costs. This is in addition to the increased convenience provided by the remote monitoring technology, as it meant system data could be accessed whenever required instead of relying on divers' availability to conduct manual inspections.
As well as energy savings made as a result of installing a CP system based on modern up-to-date technology, Omniflex's system also resulted in substantial cabling cost savings, amounting to more than $1m.

"The savings of millions of dollars would not have been possible without the Omniflex technology," 
Ian Godson, the lead consultant on the project, commented.
For more information on how Omniflex can help you overcome any challenges with remote monitoring CP systems or to learn more about the benefits of switch-mode CP systems, download the company's new
cathodic protection industry overview
.
www.omniflex.com