www.industry-asia-pacific.com
Written on Modified on
THE NEW VERSION VISUAL COMPONENTS EXPERIENCE 1.7
Visual Components Experience 1.7 is available, bringing you new features and improvements to enhance your 3D modeling and animations.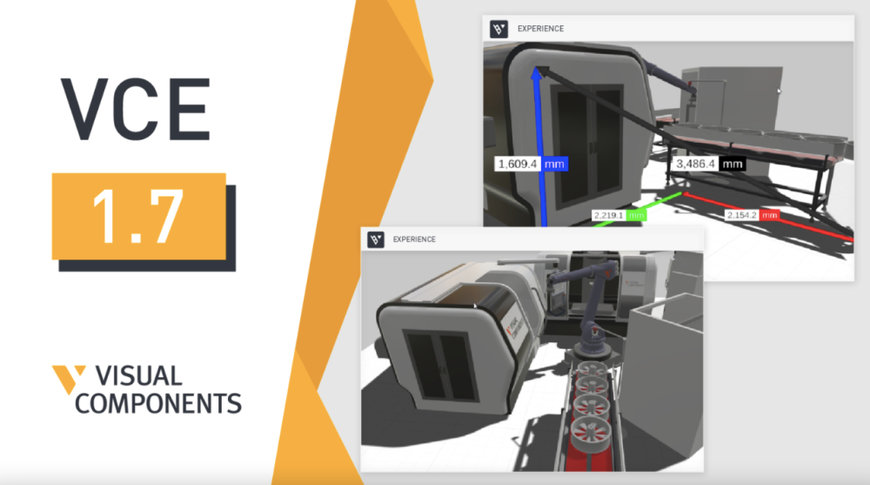 With VCE 1.7, Visual Components provides users with an updated toolkit that covers all their needs when it comes to sharing and experiencing layouts and 3D simulations in a fully immersive virtual environment.
Measuring tool in 3D mode

One of the most notable new features in this version is the measurement tool in 3D mode, which is now available in desktop application. This tool allows users to quickly check the dimensions of objects in the layout with just a few clicks, which can be very useful when working on projects that require precise measurements. This feature saves users a lot of time and effort as they no longer have to manually measure the components of the scene in the desktop version.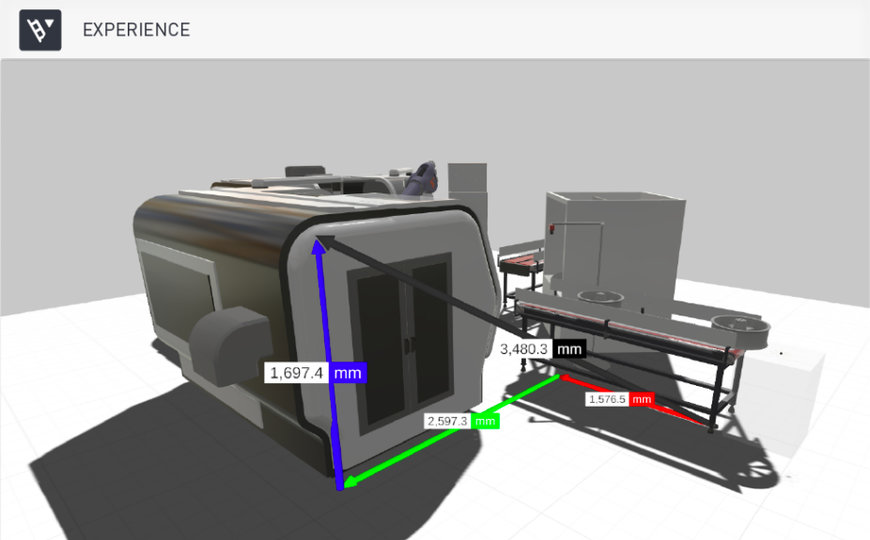 Soft shadows

Shadows play a big part in adding depth and dimension to a scene, and soft shadows create more natural shadows that allow for a more realistic rendering. Another new feature in version 1.7 is the ability to adjust shadow quality, which allows the user to adjust and control the quality of the shadows according to their own needs.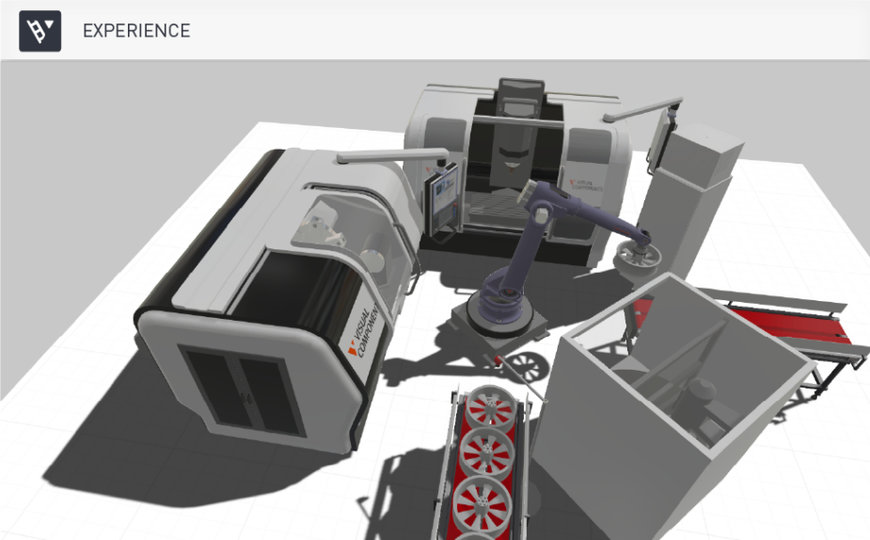 Other improvements

Other minor improvements in Visual Components Experience 1.7 are also of great benefit to users. For example, the improved settings layout makes it easier to navigate and find the settings, while the updated component libraries provide more options and functionality for web browsing. The ability to load VCAX files without making an additional copy of the file can help improve performance and save disk space.
www.visualcomponents.com