www.industry-asia-pacific.com
Written on Modified on
Precise linear movements thanks to miniature ball screw assemblies
Bosch Rexroth adds cylindrical single nut to its miniature series.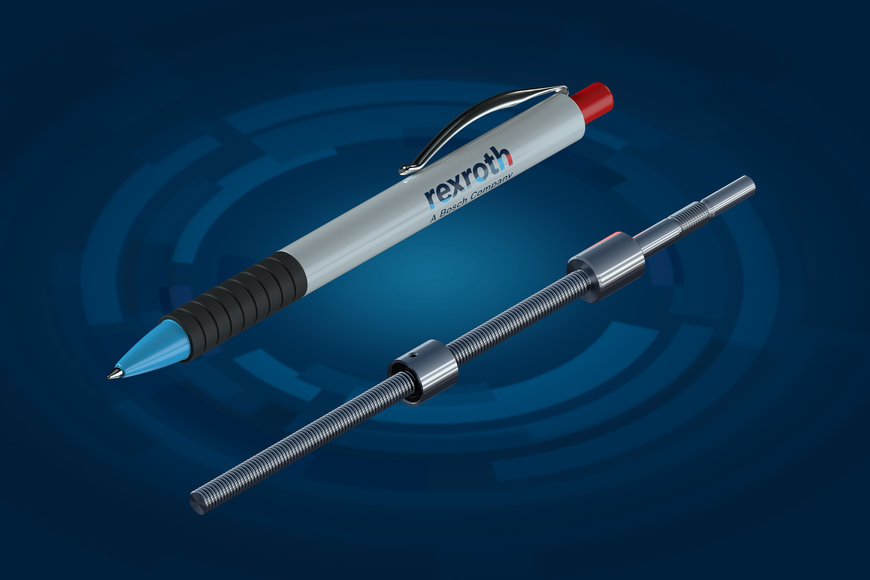 The ZEM-E-S cylindrical single nut is ideal for precision applications where space is limited.

Precision ball screw assemblies from Bosch Rexroth have been in use in numerous sectors for decades. The company has now expanded its miniature series by adding cylindrical single nuts with guaranteed low maintenance requirements and a long operating life. They are used in ready-to-install PSK precision modules and anywhere where precise linear movements are needed in tight or the very tightest spaces.
The cylindrical single nut is designed for screws with diameters of 6 and 8 mm and offers leads between 1 and 5 millimeters. It thus meets the high precision requirements in sectors such as medicine or semiconductors. With its new, flangeless design, it is compact and thus suitable for use wherever space is limited. During day-to-day use, users benefit from long relubrication intervals and maximum reliability. The nut's smooth running guarantees absolute precision.
The new cylindrical single nut series complements Rexroth's existing range of miniature ball screw assemblies. These offer nominal diameters of 6 to 12 millimeters and leads of 1 to 10 millimeters. Thanks to the principle of internal recirculation, the miniature ball screws allow even functioning. The innovative system for removing balls from the track ensures particularly smooth running. Together with the miniature ball rail systems, the ball screw assemblies provide optimum conditions for all applications requiring small component sizes and a high load capacity.
The calculation program helps users to select and design their screw drives.
www.boschrexroth.com