www.industry-asia-pacific.com
Written on Modified on
Hunan Furui Printing Co. Ltd. is a fully owned subsidiary of Shantou Dongfeng Printing Co. Ltd. in China. The company was founded in 1992. Furui Printing's core business is the development, design, printing, and production of middle to high-end tobacco packaging.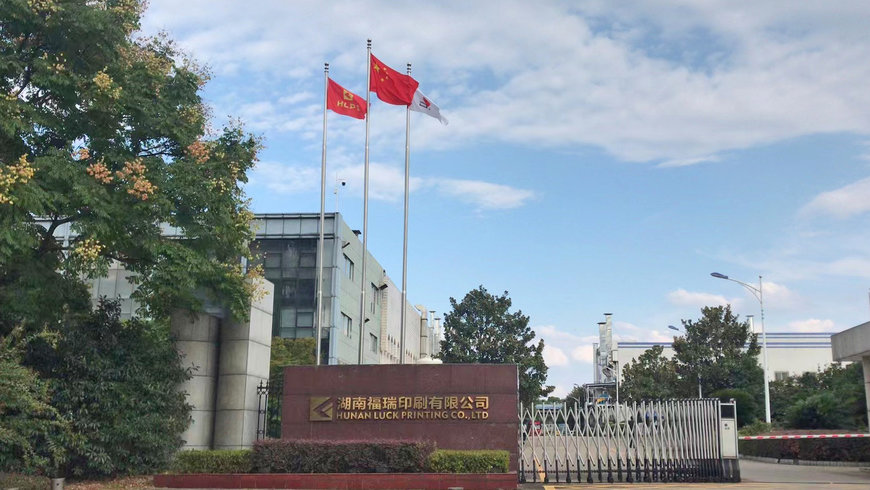 As an enterprise dedicated to high-end production, the company has since its establishment adhered to international standards, and introduced new concepts in construction of core technology, large-scale production, market development, internal organization, and human resources.
Recently, BOBST interviewed Mr. Wu Haijun, deputy manager of Furui Printing's Equipment Management Department, to learn about the company's continuous efforts to improve equipment and technology management.
Understand the entire production chain

"Owning and thoroughly understanding the entire production process does not only effectively reduce production costs, but also improve production efficiency. It will also and more importantly provide our customers, the brand owners, with higher added value and quality of packaging and printing products," said Wu Haijun.
From the day he started at Furui Printing, Haijun and his team have focused on one thing, comprehensive and sophisticated production management.
"Our equipment department's main work is maintenance, technical transformation, equipment and operations inspection, as well as installation and operator training", continues Wu Haijun.
"Presently, there are more than 20 people in the department, and the workshop has a total of 3 gravure printing machines, 5 offset printing machines, 23 die-cutting machines, for a total of more than 50 sets of equipment," says Wu Haijun.
Wu Haijun also has a lot of experience in the use and maintenance of equipment. "The maintenance of the equipment is essential. As long as the maintenance is done well, there will be no major problems. This is the reason why the gravure printing machine we bought in 1997 is still in full use."
Furui Printing has a complete process for printing of cigarette packaging, from pre-press to post-press. The company's big fleet of machines has further strengthened their position in the local market, and new customers are regularly coming in.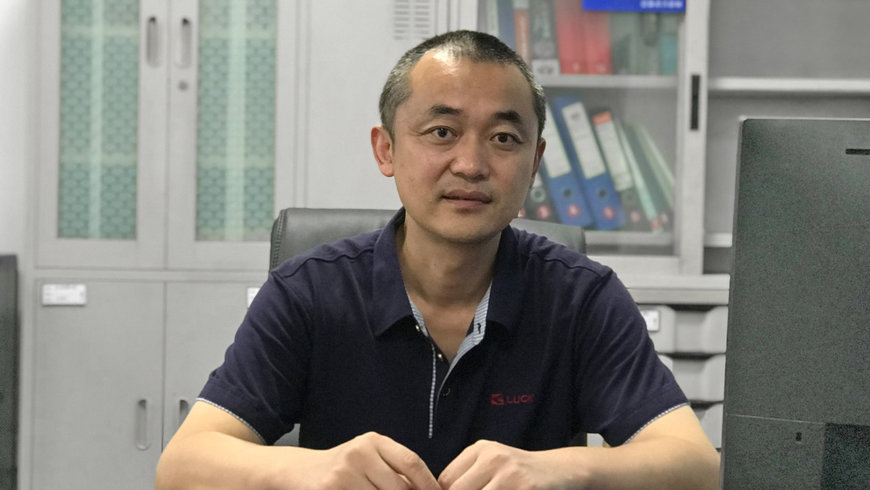 Mr. Wu Haijun, deputy manager of Furui Printing's Equipment Management Department


Lean management pays close attention to quality

"Printing companies are under pressure. Competition is growing, an emergence of new processes, application of new technologies and materials are becoming more complex and the requirements for environmental protection is increasing. Therefore, we have to provide new craftmanship and new ideas to keep up with the development of the times", said Wu Haijun.
At the same time, there is pressure from customers to go for smaller batches, faster delivery, and higher quality. The shrinking demand for tobacco products has also led to a drop in prices, and the change of China's demographic structure has led to rising labor costs.
To overcome these challenges, Furui Printing has invested in lean production and equipment management. "We have implemented Lean Six Sigma, which has enabled us to run production with the highest quality and lowest quantity of production material. We can maximize and stabilize the utilization rate of existing equipment and prevent errors from occurring. It also means that we can achieve cost reductions and an overall improvement of the efficiency", said Wu Haijun.
Cooperation with BOBST for technical transformation and upgrades

The general lifetime of Chinese machinery equipment is about 10 years, but with imported equipment such as these from BOBST is much longer. "We bought the first BOBST die-cutting machine in 1995, and it is still in good condition. So, our relationship with BOBST started 27 years ago", Wu Haijun said sincerely.
"There is no doubt that BOBST's reputation is well known in the industry. The cigarette packaging market has particularly high requirements for accuracy. We have used BOBST equipment for so many years, and it is really reliable. The operation and maintenance of the equipment is relatively simple, and the failure rate is low. We trust this brand very much," Wu Haijun continued.
Therefore, when Furui Printing was seeking technical upgrades, BOBST's service team was contacted. "The first upgrade was the register control system. As time goes by, the original S4100 Registron
®
was no longer enough to meet customers' demands for continuous technology upgrades and product quality. BOBST has developed a new generation of registration control system, the S6100, and after in-depth technical analysis together with the BOBST service team, we decided that the new Registron
®
S6100 will meet our higher requirements for registration accuracy."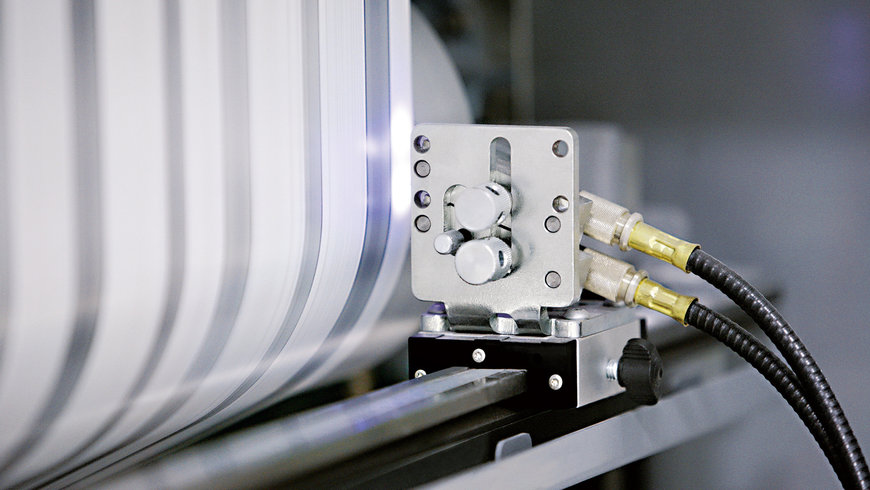 Registron® S6100 for improved color quality

One BOBST mechanical and one electrical engineer came on-site and completed the installation of the Registron
®
S6100 upgrade. The whole process took 3 weeks. "After the installation, the productivity of our equipment has increased, and the output quality of pale colors increased by 10%-15%. The HMI is more user-friendly, the operation is easier, and it is equipped with a fault reminder function, making it more convenient for the maintenance team. In addition, an even better feature is the ability to recognize color code registration, even very light color codes, which is of great help to our product development, plate making and other processes. In the future, we look forward to more in-depth technical cooperation with BOBST," declared Wu Haijun.
BOBST believes that satisfying customers is not only about providing them with advanced and applicable technologies and equipment, but more importantly, meeting their growing needs, and providing industry-leading product solutions and technical support.
Printing and packaging companies are no longer satisfied with a single equipment investment, they need to adapt to the new trends of digital, intelligent, green, and integrated development, to pursue the creation of "smart factories".
"Breakthroughs in products will not happen overnight, and breakthroughs in technology require continuous upgrading of the entire production chain, such as R&D, supply, user support, etc. What we can do, as a user, is to increase production capacity through various refined management activities. Expand the application of our products through technological improvement and empower the entire packaging and printing business." Wu Haijun said.
"When investing in equipment, the first is to examine the adaptability of the product, the second is to look at the reliability of the equipment (service, stability, maintenance and upgrades, etc.), and the third is to consider the environmental protection requirements." Wu Haijun continued, "Over the years of cooperation, our BOBST equipment has performed very well in terms of production efficiency, speed, and craftsmanship, and the performance in terms of service is even more commendable, as well as offering strong equipment improvements and upgrades."
www.bobst.com