www.industry-asia-pacific.com
Written on Modified on
The automation company Pilz will be presenting its safety and industrial security solutions for primary, secondary and end-of-line packaging at the international trade fair FACHPACK (27–29 September). One Pilz highlight in Nuremberg: The TÜV SÜD-certified solution for safe monitoring of the cardboard feed on packaging machines.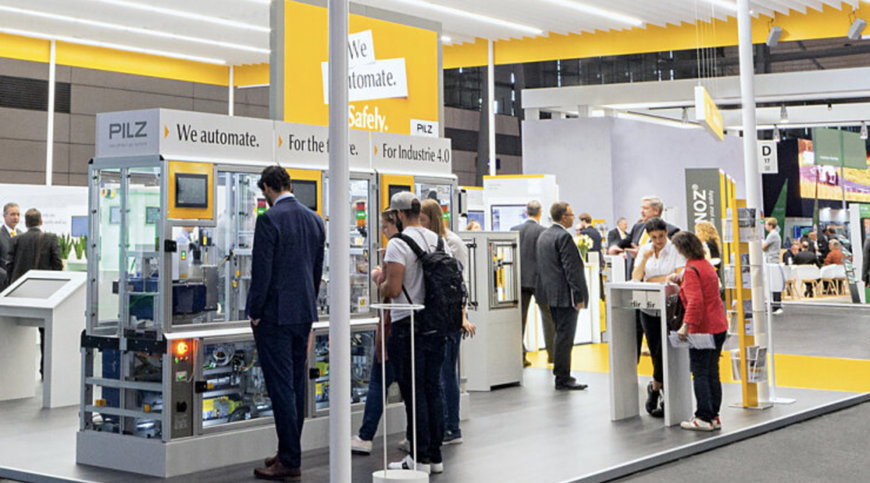 Safety and security components in automation solutions play a crucial part in the performance, handling ability and flexibility of a packaging machine. Using the Pilz Smart Factory as a model, visitors can experience live how individualised products can be manufactured in a way that's "safe, secure and flexible". This includes: the firewall SecurityBridge. As a security component it secures against external access – during service and maintenance for example – and guarantees secure data retrieval as well as secure data exchange.
Attention: there's no box!

One of the intelligent automation concepts from Pilz, which not only makes packaging lines safer but also easier to operate, is "safe cardboard feed" for the secondary packaging sector. Experts on the stand will provide information about this new, flexible and economical safety solution, which monitors smaller and medium-sized machines and saves costs during planning, project configuration and commissioning thanks to its TÜV SÜD certification. The package includes two safety controllers to choose from – the small controller PNOZmulti 2 for applications configured via a software tool, and the modular safety relay myPNOZ for batch size 1 infeed solutions.
Sensor technology – including for "secure" packaging processes

At the exhibition, the automation company will also be focusing on a simple way to implement an individual, flexible safeguard for accessible gates – particularly in the end-of-line packaging sector. The automation specialists will demonstrate how to implement effective access permission management, using the modular safety gate system from Pilz. The focus here is on: the PSENmlock handle module for the safety gate sensor PSENmlock. In conjunction with the PITreader, which is integrated within the pushbutton unit PITgatebox, it safeguards end-of-line cells.
Keeping hazard and process safely in view

Another thematic focus of the exhibition is how sensor technology can provide more efficient access to danger zones in packaging as well as production processes: the safety laser scanner PSENscan, the safe radar sensor PSENradar and the safety light curtain PSENopt II are available in the Pilz portfolio for this purpose. Using PSENopt II, in Nuremberg Pilz will demonstrate how to safeguard access (reaching in or entering) to hazardous machine areas, and also how infeed and outfeed processes can run continuously, and so productively and economically.
Machinery Directive and more: Pilz provides support

For safe, legally compliant machines, machine builders must be aware of the relevant standards and apply them. This includes, for example, the requirements of the internationally applicable standard for interlocking devices, EN ISO 14119. Visitors to the exhibition can come to the Pilz stand to find out which other standards manufacturers and operators need to consider. What's more, the safe automation expert can provide tailor-made support throughout the whole lifecycle of a packaging machine, from the risk assessment through to safety validation, including international conformity assessment.
www.pilz.com