www.industry-asia-pacific.com
Written on Modified on
Kontron's Dual MODMAN and Auxiliary Modem Unit enable scalability and future-proof satellite connectivity solutions to airlines
Kontron, a leading global provider of IoT/Embedded Computing Technology (ECT) and Inflight Entertainment and Connectivity (IFE&C) solutions, today announces FAA PMA approval of the ACE Flight 2780 Auxiliary Modem Unit (AMU) and general availability of the ACE Flight 4783 Dual MODMAN.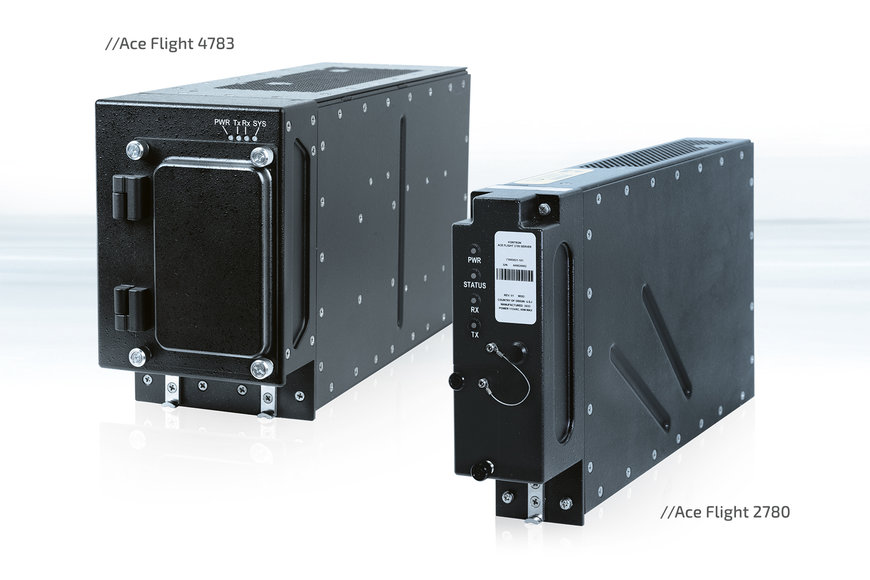 Both the ACE Flight™ 2780 AMU and ACE Flight™ 4783 Dual MODMAN are RTCA DO-160G qualified, compliant to industry standard ARINC 791 and 792 Ku/Ka Band Satellite Communication System, and are installed and flying on aircrafts around the world.
The motivation behind these multi-modem architectures for Inflight Connectivity (IFC) is similar to a mobile phone user roaming between different cellular networks. Depending on which region of the world the aircraft is in, the satellite or carrier connection will be different. These standard platforms allow an airline to share a common satellite antenna connection on the aircraft and then switch seamlessly between multiple satellite networks as they navigate around the world, ensuring a completely seamless passenger experience across all regions.
Both of these systems have been qualified with an iQ 800 ultra-high-performance multi-receiver modem board from ST Engineering iDirect. "The iQ 800 is specifically designed for commercial airborne enclosures and high-speed aero environments. It supports regional and global flight patterns with seamless connectivity from a choice of service providers," says Bhavini Desai, Head of Aero Market Development at ST Engineering iDirect. "We are pleased that Kontron is integrating our technology into its Dual MODMAN and Auxiliary Modem Units."
The iQ 800 leverages the iDirect Velocity™ platform enabling true advanced mobility with superior global bandwidth management, multi-band accommodation, fast beam switching, spread spectrum returns, skew angle compensation and more, combining all the features required to deliver an exceptional passenger experience. Packaged inside the ACE Flight™ 2780 AMU, its 2MCU size provides the smallest form factor available in the market. With the ACE Flight™ 4783 Dual MODMAN integrators can utilize a dual-modem solution along with full server capability in a 4MCU package. Both systems provide the airlines flexibility to scale from a single-modem connectivity solution up to a multi-modem system.
www.kontron.com