www.industry-asia-pacific.com
Written on Modified on
Wet wipes producers continue to invest in wet wipes manufacturing machines that allow them to increase throughput without sacrificing quality. The Robinson Momentum wipes canister loader fulfills that requirement, while our systems experts deliver additional value by integrating this industry-leading machine with existing assets.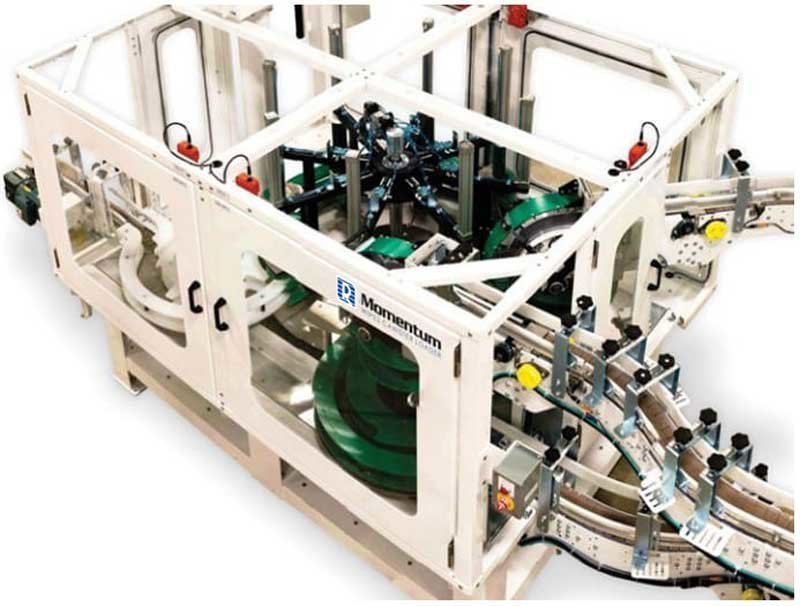 Momentum wipes canister loader is a key link within a wet wipes line.
Communication between current and additional wet wipes manufacturing machines is crucial to the success of a production line. Robinson's expertise in the integration of new and existing assets differentiates us from most wet wipes manufacturing machine producers. Our Wisconsin-based teams guarantee Made in the USA quality.
Minimizing your outsourcing needs is a major advantage of working with the Robinson product handling professionals. In addition to producing wet wipes manufacturing machines, our team's ability to customize software and serve as a consultant regarding your line's functionality streamlines communication, billing and scheduling.
A wet wipes manufacturing machine with double the speed

The Momentum is capable of loading canisters as quickly as 250 containers per minute. This speed, approximately double the rate of other wet wipes manufacturing machines on the market, helps our customers leverage the strong consumer demand for these products.
Increasing profitability also relies on a complete wipes production line that can keep pace. This requires expertise in maximizing upstream and downstream automation, and optimizing conveyor control systems to prevent backups and ensure efficient operations all the way through case wrap.
Our team is capable of designing and installing multiple wet wipes manufacturing machines within your line as well as individual components. Contact us to discuss strategies and equipment that can enhance your wet wipes production capabilities.
www.robinsoninc.com