www.industry-asia-pacific.com
Written on Modified on
HMS Industrial Networks AB
HMS Industrial Networks now expands the Netbiter Remote Management offering to include three different services catering for different user needs. The dedicated services enable both quick connection to a single remote machine, as well as advanced projects including multiple installations and users. HMS also presents a new Netbiter EasyConnect gateway (EC310) which communicates via Ethernet only.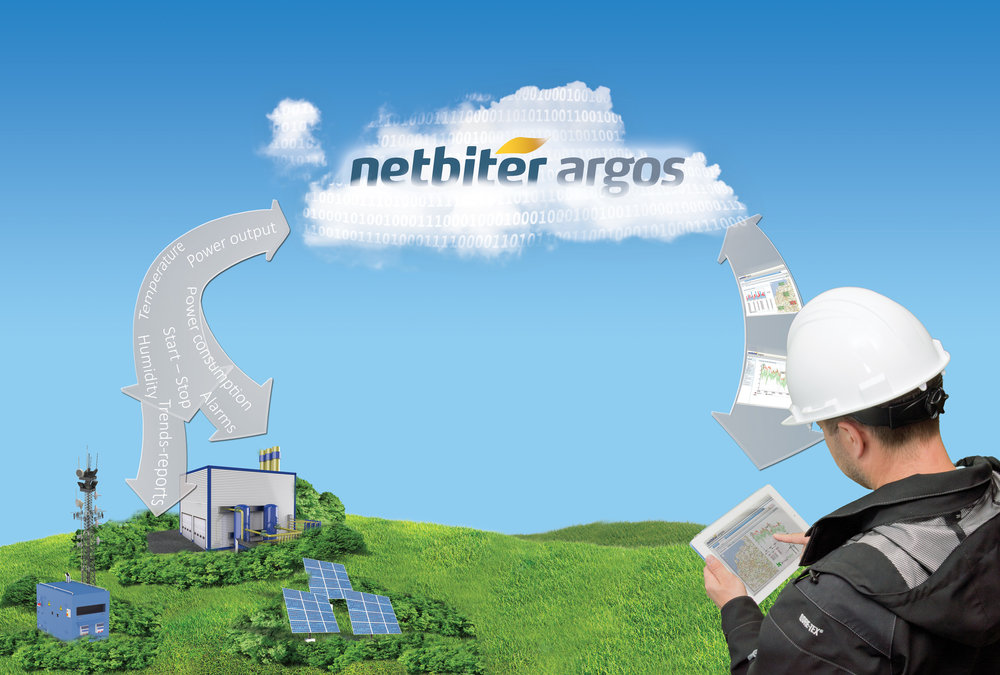 Three different services
Netbiter is a cloud-based solution for remote management of equipment such as power generators, PLCs, sensors, tanks etc. Users connect a Netbiter gateway to their equipment and log in to the online data center Netbiter Argos (www.netbiter.net), where they can access their devices online. Netbiter now includes three different services:
• Remote Access – Free and included with a Netbiter gateway
Opens up a secure tunnel to a PLC or machine. This enables configuration, programming or debugging of almost any industrial device from any location. Users utilize their regular configuration software just as they would if they were on site.
• View and Control – Free and included with a Netbiter gateway
Allows users to manage a single installation remotely. Online dashboards, alarms and trend graphs provide full insight from any location.
• Manage and Analyze — Subscription-based service
For large-scale, multiple installations with several users. Users can customize the Netbiter Argos interface and integrate data into their own system with the Netbiter Argos API.
Realizing the Internet of Things
"With this new service offering, we take another step in making it easier for our customers to access their field equipment online," says Henrik Arleving, Product Line Manager at HMS Industrial Networks. "We can now offer a quick and easy solution for monitoring a single installation online as well as powerful multi-site management with multiple users for larger installations. Netbiter can now meet even more demands for putting field equipment online, realizing the Internet of Things."
New gateway
HMS also offers a new gateway, the Netbiter EC310, which sends data from the remote site via Ethernet only. This is a complement to the EC350 which communicates both via the mobile phone network (3G/GPRS) and via Ethernet.
What is Netbiter?
Netbiter is a remote management solution for monitoring and controlling industrial equipment online.
A Netbiter gateway connects to the remote equipment in the field and sends data to the Netbiter Argos data center. This cloud-based server collects and stores the data from the field equipment and enables users to get statistics and reports on the performance of their devices. At www.netbiter.net users can see the status of their devices and can monitor and control equipment in a graphical dashboard.
Learn more about the new Netbiter services at the new website www.netbiter.com.
Images: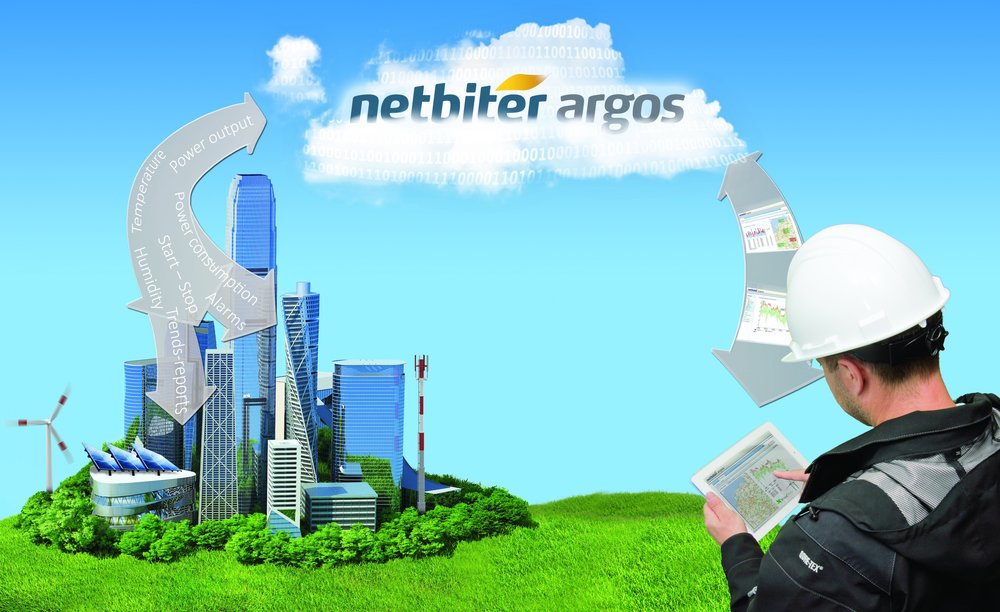 Control a single device or a whole site online.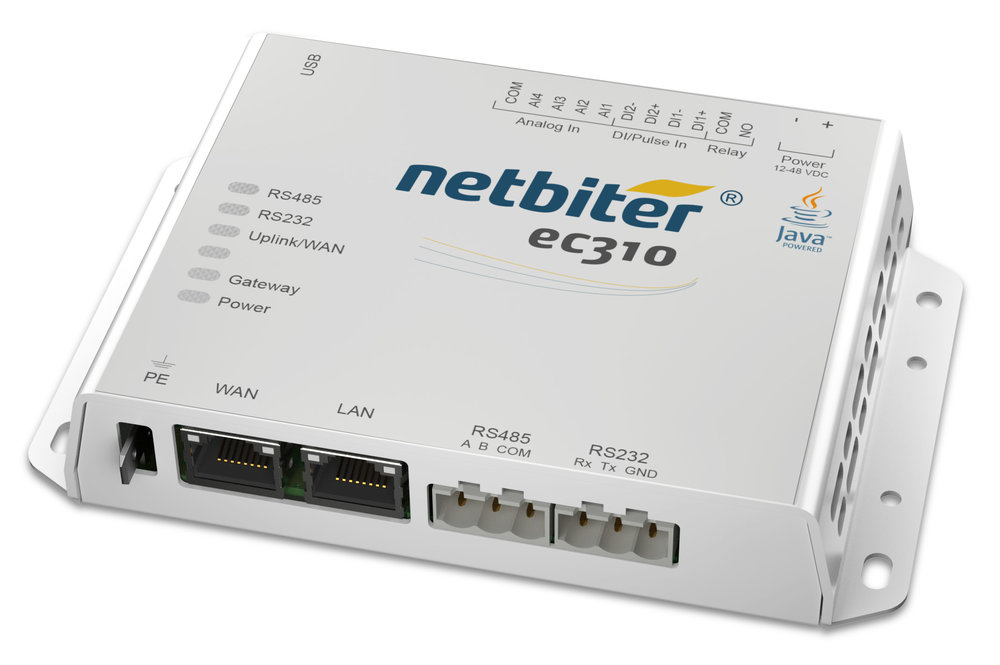 The Netbiter EC310 communication gateway sends data from the customer's device to Netbiter Argos.
Read more on www.netbiter.com