www.industry-asia-pacific.com
Written on Modified on
Bosch Rexroth will feature new automation technology demos and product exhibits, showcasing its automation drives and controls, linear motion technology and smart mechatronics solutions, at PACK EXPO.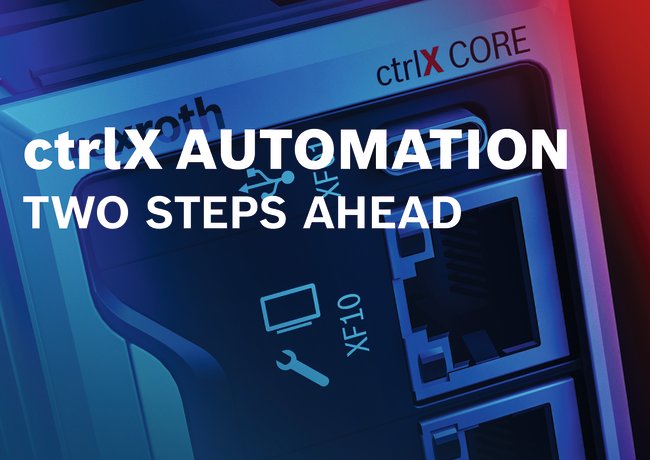 Bosch Rexroth will present full details around a broad range of automation and manufacturing technology solutions for the packaging and processing industry in booth C-5214 at PACK EXPO 2021 on September 27-29 in Las Vegas, Nevada.
Attendees at PACK EXPO 2021 will have the opportunity to see multiple working demos that showcase the groundbreaking capabilities of Rexroth's ctrlX AUTOMATION platform. While still supporting traditional IEC61131 PLC and G-code programming, ctrlX AUTOMATION's app-based system architecture allows developers to add apps from Rexroth, develop their own apps, or use Github open source solutions. This openness extends the capabilities of your engineering team. It is the smart phone approach to industrial automation.
Highlights of the booth include a 3-axis ctrlX DRIVE demo linked to a ctrlX CORE controller, running in real time. The exhibit demonstrates how ctrlX CORE supports modern languages for today's packaging machinery: Python ‒ the language of choice for data analytics, ROS ‒ the open source robotics language, plus many other application-appropriate languages.
Another exhibit will let booth visitors use their own smartphones to interact with a live demo of a ctrlX AUTOMATION handling solution, with the system's HMI accessible through a smartphone app they can download in the booth.
To provide a more complete picture of the open environment that ctrlX AUTOMATION provides, Bosch Rexroth will also present "Easy Machine Development and Customization With an Open Automation Ecosystem and App Store" on Monday, September 27, at 3 p.m. at the Innovation Stage 2. Dave Cameron, Director of Sales, Automation and Electrification Solutions at Bosch Rexroth, will discuss how an open automation ecosystem fosters innovation and helps businesses to perform automation tasks more flexibly and individually.
Additional booth exhibits include:

Mechatronics + Internet of Things (IoT) demo: This live working demo showcases multiple Rexroth mechatronics technologies, as well as open connectivity using the AnyViz Cloud Adapter application, to turn a Rexroth PLC into a cloud-based IoT gateway that enables remote operation, monitoring and analysis of machine and plant controls.
Smart Function Kit for Handling linear motion display: Introduced earlier this year, Bosch Rexroth's Smart Function Kit for Handling is a preassembled multiaxis mechatronic system with plug & produce technology that enables users to get started immediately. These multi-axis systems consist of perfectly matched linear modules & connecting elements along with servo drives & controls from the Rexroth portfolio. Visitors will experience how easy it is to size and configure the Smart Function Kit using Rexroth LinSelect linear motion software and other online configurator eTools. In addition, they will see the actual linear motion hardware specified in the configuration.
Booth visitors will also have the opportunity to consult directly with Rexroth's Industry 4.0 and packaging system automation experts about their specific needs and challenges. The Rexroth staff can offer practical advice and new ideas about how the company's technology can help them build smarter, more versatile and more productive manufacturing solutions.
Be sure to schedule time to visit booth C-5214 to see the exhibits and working technology demos.
www.boschrexroth.com