www.industry-asia-pacific.com
Written on Modified on
FANUC expands presence in Europe – Fast solutions for customers.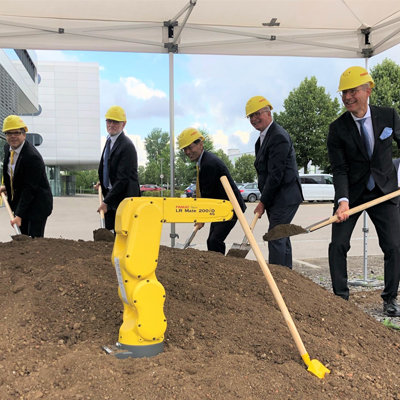 FANUC is constructing a new technical centre at its Neuhausen site. The building will provide approximately 6,000 square metres of space for the company's European development centre and technical support organisation. Start-up is planned for 2023.
The expansion of FANUC, the world's largest supplier of CNC controllers, industrial robots and machine tools continues apace. Following the opening of modern new office buildings in the Czech Republic and Belgium in recent months, and with work on new facilities in Austria, Slovakia, Spain and France progressing as planned, ground has now been broken for a further building on the site of FANUC's German subsidiary in Neuhausen, south of Stuttgart. The technical centre will be the fourth building at the site.
From 2023, the new facility will house FANUC's European technical support organisation and its European development centre. Both divisions have been located in Neuhausen since 2017. The total number of employees at the site has since risen from just under 300 to more than 400, including the operation of FANUC Germany. In the future, there will be more space for software development and test runs, as well as for functional and application tests on a variety of machines and robots. The technical centre's machine hall alone will cover more than 2,000 square metres. In total, FANUC is investing around 22 million euros in the building and recently completed car park.
While FANUC's technical support focuses on assisting the introduction and installation of new products in Europe, the development centre ensures that the needs and wishes of European customers flow directly into product development at company headquarters in Japan.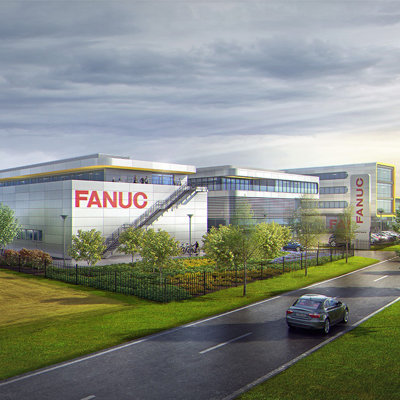 "In Neuhausen we carry out tests which closely replicate the production conditions that our customers experience," says Shinichi Tanzawa, President & CEO of FANUC Europe. "In Europe there are many highly innovative companies with special requirements, for which we develop customised solutions."
FANUC has 12 development laboratories at its headquarters in Japan, as well as state-of-the-art test centres that help to optimise and assure the functionality and quality of product groups such as CNC controllers, lasers, industrial robots and machine tools.
"We consider it very efficient for product development to be located in close proximity to our customers," explains Tanzawa. "In order to ensure that our product development matches the needs of European customers, we are continuing to expand our technical capacities across the continent."
www.fanuc.eu