www.industry-asia-pacific.com
Written on Modified on
Generate your own power, reduce your dependence on major energy suppliers and avoid rising electricity prices – even 8.5m2 of photovoltaic panels can be enough to cover an average resident's energy requirements.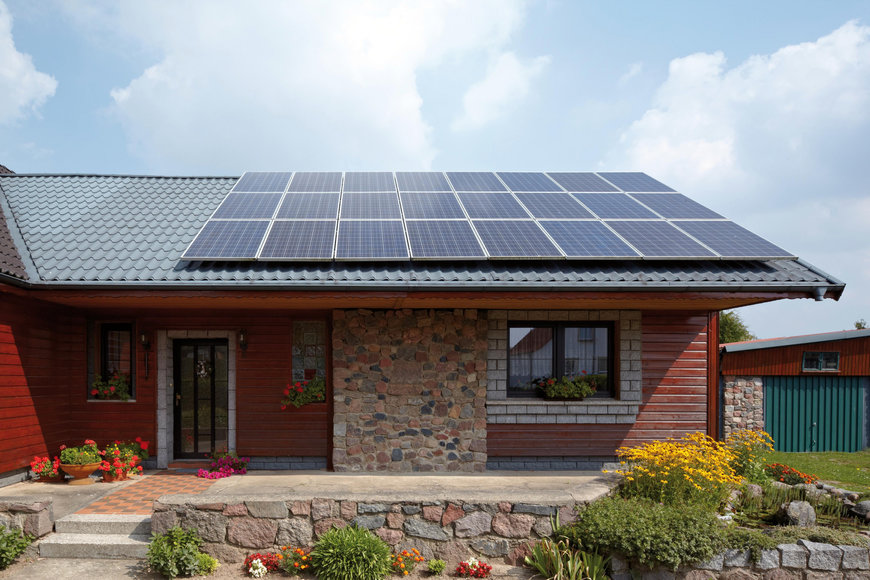 Power straight from the sun: in addition to powerful Vitovolt 300 photovoltaic modules, the best way to achieve the highest possible yields is with perfectly matched system components.

You can use the energy you generate to cover your own needs, store it until required, or feed it into the public power grid. In addition to high-performance and high-quality photovoltaic modules, the best way to achieve the highest possible yields is with perfectly matched system components, such as inverters and storage systems. Viessmann offers all of this from a single source.

Monocrystalline and polycrystalline modules for every application

The Vitovolt 300 series comprises monocrystalline photovoltaic modules in a black design, which deliver nominal output of up to 325 Wp, as well as polycrystalline modules with 60 cells delivering up to 285 Wp. The modules, which are suitable for installation in single-family homes, large residential buildings, and on commercial and industrial buildings, offer impressive output values, uncompromising quality and comprehensive Viessmann product and output guarantees.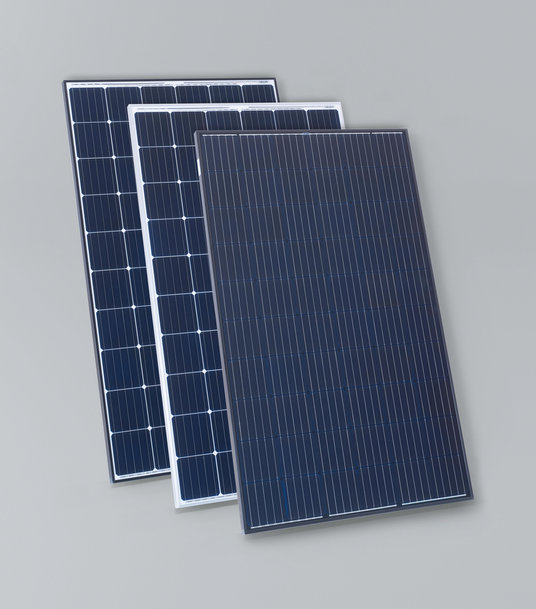 The Vitovolt 300 range from Viessmann comprises monocrystalline and polycrystalline modules offering nominal output of up to 325 watts (peak) and high module efficiency of 19.6%.

Maximum security thanks to 12-year product warranty

Every Vitovolt 300 module undergoes visual and electrical quality testing. This testing comprises a seven-step procedure of various checks and inspections. We do this to ensure that every single module is of the same consistently high quality. Due to this high standard, Viessmann offers a 12-year product warranty and an output guarantee that the modules will deliver at least 80% of their nominal output for 25 years.
In addition, all modules have exclusively 'plus' output tolerances on delivery. This means that the actual output may be up to 5 Wp higher per module.

Exceptional solar architecture thanks to attractive design

The Vitovolt 300 photovoltaic modules are available in various designs and dimensions. Take, for instance, the monocrystalline modules in a black design: they feature a black, anodized frame, monocrystalline cells in a particularly dark hue, and black Tedlar film. The result is maximum output and a premium design, ensuring exceptional solar architecture.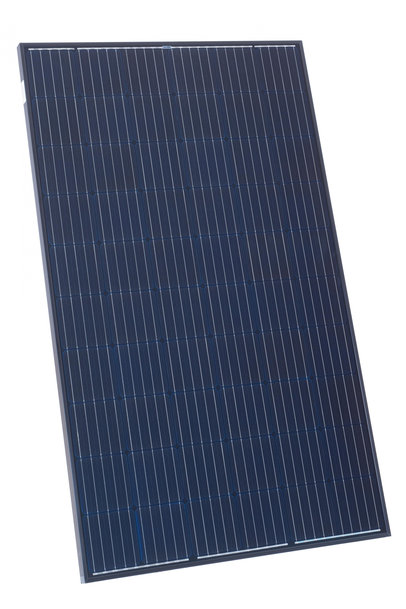 Viessmann Vitovolt 300 monocrystalline photovoltaic module with black anodized frame and black film.

System is quick and easy to install

The mounting system is precisely tailored to the photovoltaic modules' design, offers maximum flexibility in installation, and is particularly straightforward as only a few components are required. As the mounting fixtures are exclusively made from stainless steel or corrosion-resistant aluminum, all components are highly weather-resistant and durable. We offer a range of solutions for different roof coverings, suitable for both flat-roof and pitched-roof installation.
Innovative OneTurn technology means that modules and profiles can be installed particularly quickly and easily. Turning the OneTurn connector 90° – until the noticeable stop – gently tightens the connection in the base profile. Turning it a further 270° fixes the components firmly in place. This connection can then be loosened again at any time.

Perfectly matched inverters and electricity storage systems

We offer inverters for single-phase and three-phase power inputs, perfectly matched to the photovoltaic modules. These inverters facilitate a reliable and fully compliant parallel processing mode.
Vitocharge and Vitocharge HS electricity storage systems perfectly complement our photovoltaic systems. If self-generated electricity is not currently required, these systems store it so that it can be used at a later time – such as for lighting in the evening or to power a heat pump at night. This maximizes the use of self-generated electricity and further increases homeowners' independence from the public power supply.

GridBox: Overview of power yields and consumption

With the innovative Viessmann GridBox, homeowners can always keep one eye on the output of their photovoltaic modules, the charging state of their electricity storage system, and their household's consumption. As a centralized unit, it makes energy flows transparent and connects electrical components. You can also integrate a heat pump, the Vitovalor fuel cell heating device, or a charging station for electric cars. Homeowners can therefore gain an overview of the state of all connected components at a glance.

Advantages for trade partners

Easy installation thanks to perfectly matched components
High mechanical toughness of corrosion-resistant and torsionally stiff aluminum frames ensures the modules can withstand high snow and wind loads
High operational reliability thanks to three bypass diodes
Tested resilience against salt spray and ammonia for installation in coastal regions and agricultural settings
Security thanks to Viessmann product warranty and output guarantee
Certified according to IEC 61215 and IEC 61730
Advantages for users

Reduces electricity drawn from the power grid and increases independence from rising electricity prices
High operational reliability as all system components come from a single source and are perfectly matched to one another
High power yields thanks to guaranteed nominal output and 'plus' output tolerance of up to 5 Wp per module
Comprehensive guarantees (12-year product warranty, 25-year output guarantee of at least 80% of nominal output) offer security of investment
Can be combined with Vitocal heat pumps to generate heat using self-generated electricity
Technical data

Nominal output: 280 to 325 Wp
Module efficiency: up to 19.6%
Monocrystalline and polycrystalline silicon cells
5 busbar cell technology