www.industry-asia-pacific.com
Written on Modified on
AMETEK Land, one of the world's leading temperature measurement specialists, has further enhanced its innovative SPOT family of high-performance non-contact infrared pyrometers with a number of new benefits.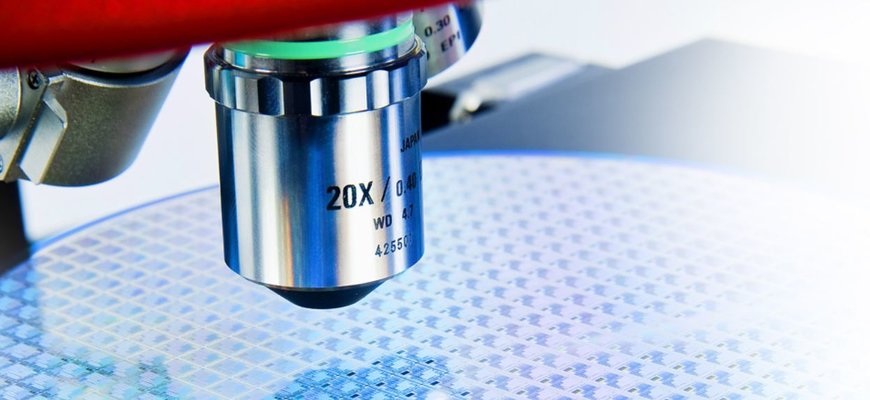 The extended functionality of the SPOT family allows users to control multiple SPOT pyrometers and actuators from one PC. This is due to its expanded ethernet Modbus connectivity and SPOTPro software, which provides a single control point to configure, store and view data for up to 40 pyrometers and actuators. Users can see all of the most important data on one screen, resulting in a clearer understanding of performance processes, effectively helping companies realise industry 4.0 connectivity capabilities.
The pyrometer's enhancements provide additional input and output (IOX) functionality, which means that enhanced electronic intercommunication is available as a standard for online background compensation and/or emissivity input and output. The SPOT range of pyrometers now has an additional analogue 4 to 20mA input and two 4 to 20mA outputs.
A sharper and brighter video (112 x 110 pixels at 30 fps) is now available for viewing on the rear panel of each device. A faster and clearer video (512 x 288 pixels at 30fps) can be streamed live to a PC via the pyrometers' integral embedded web server. Both video options can be used in conjunction with the patented SPOT LED alignment system for precision alignment and focus, even in applications where the target is enclosed.
Manfred Hayk, Global Product Manager – Infrared for AMETEK Land, said: "SPOT pyrometers are renowned for featuring the latest temperature measurement technology in order to continuously optimise quality and output. These new enhancements take this one step further, to help ensure that companies remain one step ahead of the competition."
AMETEK Land's SPOT fixed non-contact pyrometers are designed with advanced integrated processing capabilities to make temperature measurement accurate, flexible and simple to carry out.
Offering simple single-person installation, SPOT pyrometers integrate AMETEK Land's world-leading infrared temperature measurements into a resilient unit that is simple to install and position with the option of single cable installation.
As everything is built into SPOT pyrometers, they offer a stand-alone solution that requires no separate processor. The pyrometers can be powered by either 24 to 30V DC or Power over Ethernet. The rear display and controls allow for target viewing, temperature reading, and set-up through simple, menu-driven choices.
SPOT pyrometers allow users to select thermometer type, temperature range, spectral response, and optical characteristics to suit specific industrial applications. Powerful processing, communications, and control functions deliver an accurate single spot measurement to optimise the application processes – helping users maintain a high product quality and protect against costly process inefficiencies.
Simple to set up and intuitive to operate, the SPOT pyrometers provide a rich stream of accurate, repeatable real-time temperature data. This data is delivered locally via the unit or remotely via an integrated webserver, a usual browser, and custom SPOTPro and SPOTViewer software.
Adapted for temperature measurements ranging from 50 to 1800 °C / 122 to 3272 °F, the SPOT pyrometers' extensive model range meets the individual process challenges for industries like heat treatment as well as metal- and industrial processing.
One of the major advantages of SPOT pyrometers is their outstanding target alignment. The through-the-lens integrated camera with video streaming and patented, pulsed green LED make alignment much safer and simpler on hot targets. SPOT pyrometers also have a durable, easy-to-clean sapphire protection window that resists scratches and solvents.
SPOT pyrometers are available with the free to download SPOTViewer software or the advanced SPOTPro software, which allows for the configuration, display, and logging of data and handling I/Os. In addition, AMETEK Land offers a range of mountings and accessories that are compatible with all SPOT pyrometers, which allows for great flexibility and ease of use even in harsh industrial conditions.
www.ametek.com