www.industry-asia-pacific.com
Written on Modified on
SEW EURODRIVE's Power and Energy Solutions for industrial drives have won a Baden-Württemberg Environmental Technology Award in the "Energy Efficiency" category.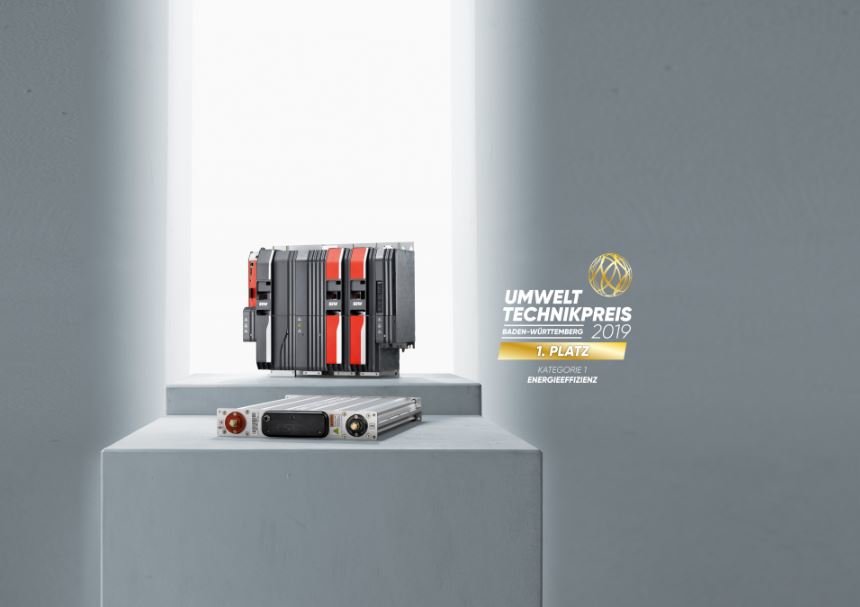 SEW EURODRIVE is showcased its power and energy management system. The regenerative energy this system temporarily stores in capacitors can subsequently be made available to reduce peak loads and ensure an uninterrupted power supply. In addition to cutting energy consumption and costs, this also helps increase system availability. The new SEW power and energy management system includes fast capacitor modules for the intermediate storage of electrical energy.
The system prevents braking energy from being lost and uses it for requirements such as acceleration and, in particular, startup energy peaks. Fast storage modules in the form of capacitors in the drive system for buffering electrical energy are just one of the benefits and a pre-requisite for a variety of further effects that help conserve resources.
Intelligently averaging out energy over the entire load cycle evens out peak loads sufficiently to create a constant flow of energy, meaning the entire energy supply chain no longer needs to be geared to such peaks, but simply to the average output. This makes for a more lightweight, compact and resource-efficient design of the electrics – not only in the system itself and its control cabinet, but also in the entire upstream transformer and supply station.
A wide-voltage DC/DC converter controls the storage capacitor's energy flow. In addition to enabling direct connection to the drive shafts, this means regenerative energy sources such as photovoltaic systems can be attached directly to the drive's DC link, which maximizes the efficiency of energy transfer and eliminates any conversion loss. Providing sufficient energy to bring the system, including controller, to a safe stop increases both availability and service life, while also reducing wear – all without the need for a separate uninterruptible power supply (UPS).
www.sew-eurodrive.de