www.industry-asia-pacific.com
Written on Modified on
Experience. Passion. Innovation. This is the motto ENGEL will be adopting for its appearance at the K 2019 trade fair in Düsseldorf, Germany, between October 16th and 23rd.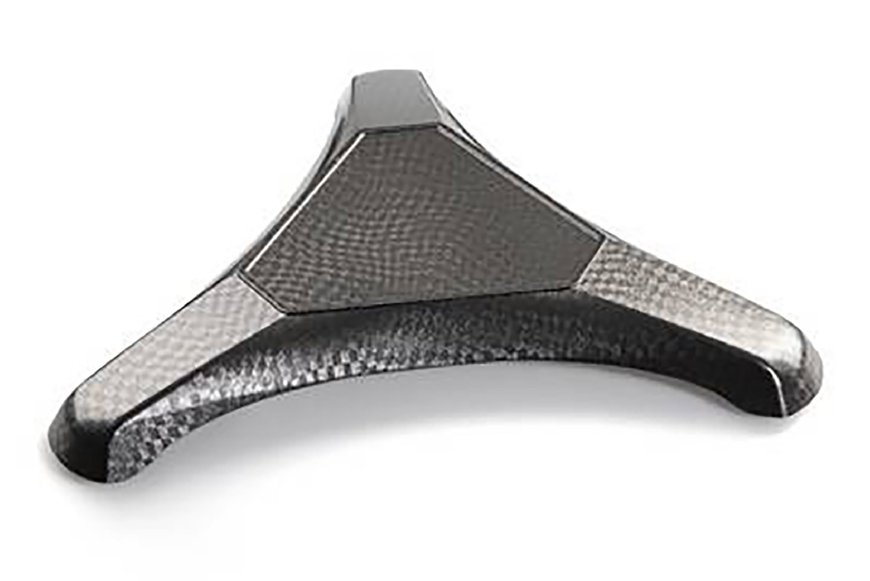 ENGEL will once again underline its technological pre-eminence by demonstrating a wide range of challenging industry applications, including functionalised surfaces and lighting technology for the automotive industry.
Autonomous driving: foil applications increasingly in demand

Autonomous driving is presenting new challenges in a vast number of different areas for car manufacturers. "Firstly, vehicle interiors will change, needing to become more homelike with controls replaced by high-quality surfaces. Secondly, autonomous driving will require brand-new sensor technology that can be unobtrusively made a part of the design.
In both instances, there is a growing preference for foil applications as the production solution," comments Dr. Georg Steinbichler, senior vice president of research and development for technologies at ENGEL AUSTRIA. With foilmelt and clearmelt, ENGEL has two extensively tried-and-tested technologies used for the processing of both functional and design foils. And there will be two applications at K to illustrate the diverse array of possibilities.
ENGEL is demonstrating the amazing flexibility of this production-ready, roll-to-roll IMD injection-moulding process by producing complex, three-dimensional sample parts with different decor on a victory 1060/300 injection moulding machine with an integrated viper 20 linear robot.
The joint development by system partners ENGEL, Leonhard Kurz, Schöfer and Isosport Verbundbauteile makes it possible to thermoform, back inject and die-cut a limitless selection of surface systems from roll to roll in the mould in this one-step process.
The wide range of possible material combinations is remarkable. It is possible to process both multi-layer foil systems with paint film surfaces, as well as structured, backlightable and functionalised foils with capacitive electronics. To change the decor, the structure and the functionality, only the roll has to be changed, not the mould.
In addition to typical materials such as ABS, PC and PC/ABS, it is also possible to use PP and recycled material for back injection. At the K show, ENGEL will be mixing recycled material in the form of plant scrap shredded together with the foil.
ENGEL has further increased the foilmelt technology's degree of integration for K 2019, with the contouring process taking place directly in-mould. As a result, an external laser station is no longer needed, cutting out an entire step of the process.
ENGEL is demonstrating a second IMD application (IMD PUR) at its partner Leonhard Kurz's stand in Hall 5 (Stand A19), where sample parts based on front panels are produced via the clearmelt process on a duo 2460/900 injection moulding machine with an easix articulated robot. These parts meet the new requirements for sensors.
The clearmelt process involves refining the surface using a polyurethane top coat, which is especially effective in exterior use due to its highly glossy and scratch-resistant properties. The thermoplastic and PUR processing can either be carried out in sequence or in parallel using a horizontal rotary table, depending on the number of parts and the conditions in the injection moulding shop. The other partner companies involved in this exhibit are Hennecke, Votteler, Sabic and Velodyne LiDar.
Lighting: the ultimate clean look for optical fibres

LEDs are becoming more and more versatile in their use in vehicles, increasingly being added as distinctive design elements. The level of variation in their shape is growing accordingly, creating new challenges for optical fibre manufacturers.
ENGEL has developed a new plasticising process specifically for PMMA processing to ensure high luminous efficiency, even in cases featuring complex shapes and long structures, such as outline lighting. This increases the homogeneity and purity of the melt, making new options available to lighting designers.
"Even the most subtle shades of yellow invisible to the human eye reduce the light intensity," Georg Steinbichler explains. "By reducing the thermal stress and ensuring airtightness, we can also minimise material damage to LED shapes with long flow paths. The result: ultra-clean optical fibres, which allow for LEDs with even longer and more complex structures."
To highlight the great potential, an all-electric and tie-bar-less e-motion 310/120 TL injection moulding machine will be put through its paces at K. ENGEL has joined forces with its development partners INglass and HRSflow to test out a variety of injection systems with electrically operated needle valves, and will be exhibiting a solution that has been fine-tuned in every detail. The other partner companies that have been helping to make the exhibit possible are Volvo and Arkema.
ENGEL at K 2019: hall 15, stand C58
www.engelglobal.com