www.industry-asia-pacific.com
Written on Modified on
Who Moved My Chips? Adapting to the Global Chip Crisis
While the worst of the chip crisis appears to be over, the situation is not yet normal and supply constraints are expected to last till end 2024 - By Milton D'Silva.
Chips form an essential component of all electronic gadgets and equipment. Image by brookhaven from Pixabay

In a world known for predicting major crises in advance, this one crept in quite stealthily and took major consumers unawares. The global chip or semiconductor shortage that hit the world in early 2021, and the consequences of which are still being felt and experienced by the industry, was neither totally unexpected, nor was it avoidable altogether. While the Covid-19 pandemic is widely blamed for the shortage, in reality it is too simplistic an explanation as a host of unrelated events and incidents converged in an unhappy coincidence to cause one of the biggest crises in recent tech history. '

Another factor that contributed in no small measure is complacency, caused mainly by the Just-in-Time or JIT model widely adopted across the world where companies reduce inventory to limit waste and save on costs. Even without the Covid-19 pandemic, the chip ecosystem thrived on a delicately balanced demand-supply equation with hardly any surplus capacity. It is a highly capital intensive industry with long lead times compared to other products. The consumption of chips has increased steadily over the 2010-2020 decade, the demand peaking in 2018 riding on the exponential increase in the use of smartphones and growing need for computing power. While demand for semiconductors fell in 2019, in 2020, it had begun rising again.

The looming shadow of US-China trade wars also played a role in the changing dynamics with Chinese chip manufacturers facing an embargo on outsourcing of advanced chip manufacturing by fabless US companies to China. The US also restricted imports of chips from China by US companies, regardless of the chip complexities. On the other hand, Huawei, also facing US restrictions, had started buying chips in huge quantities for its own massive consumption. In the circumstances, Covid-19 just provided the nudge that sent the precariously balanced situation tumbling down into a major crisis.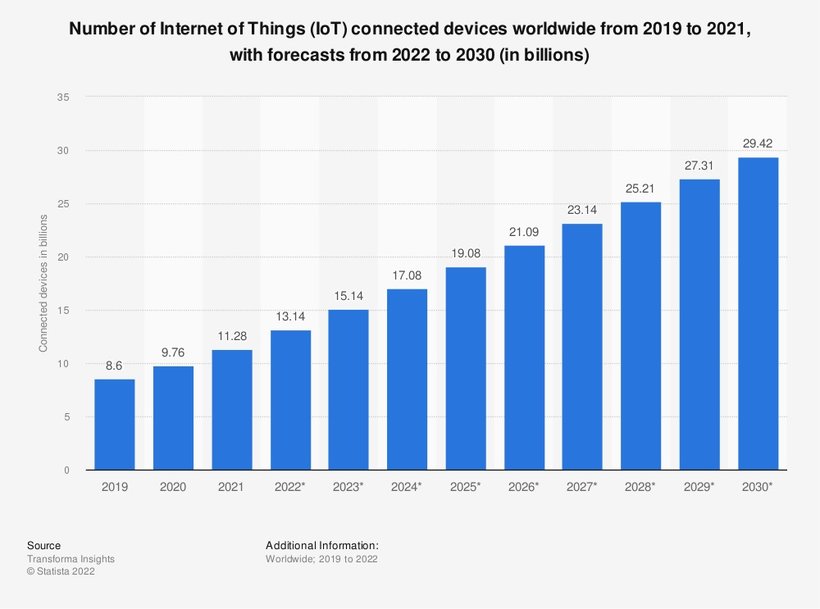 Estimated number of IoT devices worldwide by 2030. Source: Statista

The background
Before proceeding further, it is important to understand why there are only a handful of major chip manufacturing facilities in the world.
 
Chips or ICs – integrated circuits – are among the most widely used tiny manufactured products in the world today. Chips form an essential component of all electronic gadgets and equipment – consumer electronics, gaming consoles, mobile phones and communication networks, computers and office equipment, industrial machinery and home appliances – the list is endless. The ever burgeoning digital ecosystem fuelled by Industry 4.0 and the Internet of Things (IoT), the growth of 5G networks and accelerating pace of digital transformation in the manufacturing and services industries too contributed to this growing demand for chips. According to Statista, the number of IoT devices worldwide is forecast to almost triple from 9.7 billion in 2020 to more than 29 billion IoT devices in 2030.

IoT devices are used in all types of industry verticals and consumer markets, e.g., electricity, gas, HVAC, water supply & waste management, retail & wholesale, transportation & storage, and government services. That alone needs billions of chips with an assured source of supply. All the data generated by these devices has led to demand for data centres that again need more chips. There are literally hundreds of types of ICs in use designed for specific purposes ranging from simple to highly complex applications. In terms of price, these cost a few cents each at the lower end of the spectrum and can go up to USD1000 for the very complex units used in high performance applications.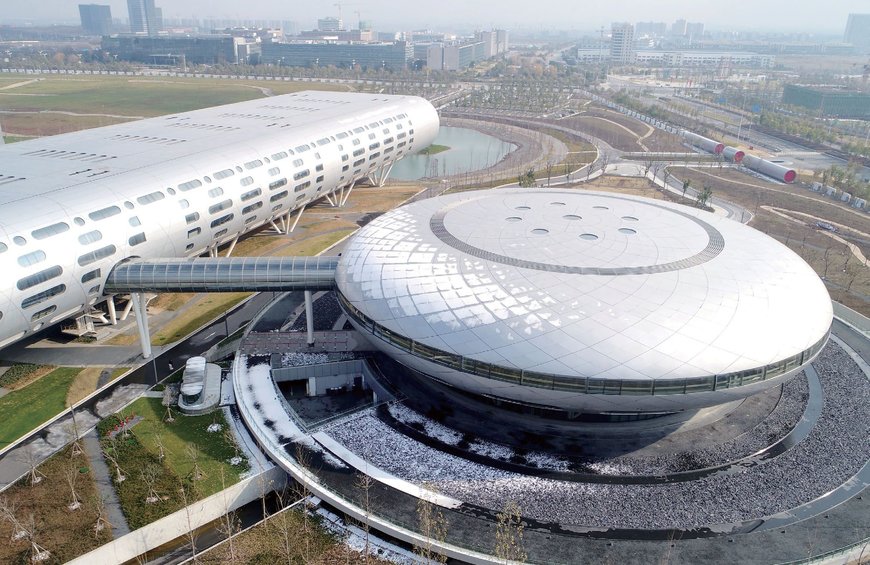 TSMC's Fab16 unit in Taiwan. Source: Taiwan Semiconductor Manufacturing Co., Ltd

Chips used in automobiles, except those used in autonomous driving applications and that too above the L3 level, are not very high end and are basically a low margin high volume game. Since the process of manufacturing chips is highly capital intensive, all these chips are fabricated only in a few manufacturing facilities located in a handful of countries, the overwhelming majority being manufactured by just 3 countries – China, South Korea and Taiwan, with the latter accounting for bulk of the share. Though the US accounts for close to 60% of the chips value chain in terms of design and consumption, it holds only a small share – just about 10% – of the manufacturing ecosystem, as the majority of the companies there are fabless, engaged in design and marketing.
 
What exactly makes chip manufacturing capital intensive? A chip manufacturing facility or a 'fab' is an actual manufacturing unit or foundry, unlike a chip designing and marketing company or 'fabless' that does only chip design and no manufacturing. Taiwan Semiconductor Manufacturing Co Ltd (TSMC, Taiwan) and Globalfoundries (USA) are examples of fab companies; whereas Apple, NVDIA and QualComm are prominent fabless companies. Samsung (South Korea), Intel and Texas Instruments (both USA) are examples of IDMs (integrated device manufacturers) or hybrid models that design and also manufacture their own chips.
 
Setting up a typical fab unit takes investments of billions of dollars. For example, TSMC, which is the largest fab company in the world, invested US$9.3 billion in its Fab15 300 mm wafer manufacturing facility in 2011. The Fab 15 is one of TSMC's Gigafabs (fab with a capacity of more than 100,000 12in wafers per month) and includes a cleanroom area the size of 14 football pitches. To quote a more recent example, the 60-40 joint venture between Vedanta and Foxconn, which is building a fab unit in India, is planning an investment of US$20 billion! Fabs need a lot of land to locate the semiconductor assembling and testing unit as well as house all its ancillary units nearby, in a region free of heavy industries that cause vibrations, etc. The Vedanta-Foxconn JV, for example, is going to be spread over an area of 1000 acres of land! A fab unit also needs huge quantities of ultrapure water for the clean rooms, and an assured supply of electricity as well, both scarce resources.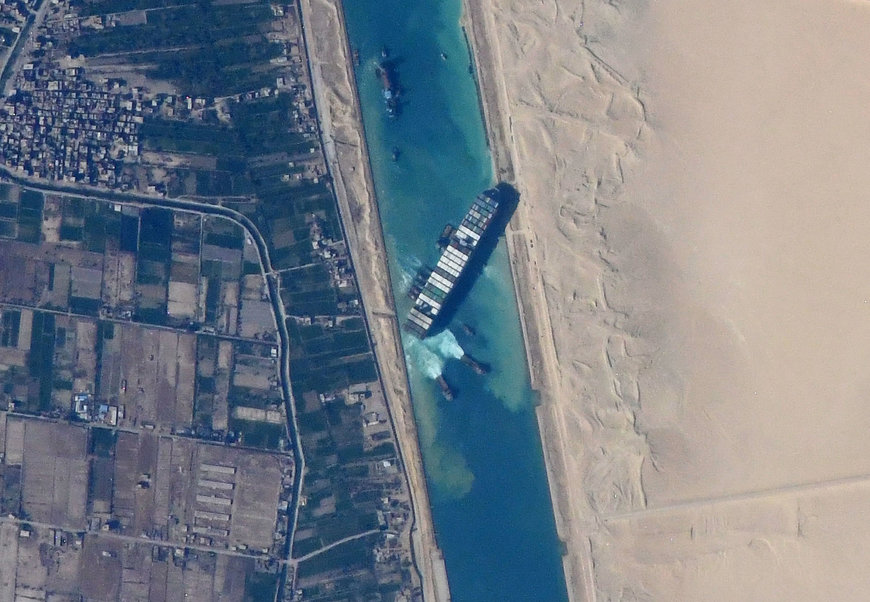 The container ship Ever Given, stuck in the Suez Canal in Egypt, viewed from ISS. Source: NASA

The sequence of events
As mentioned at the beginning, even before Covid hit the world in early 2020, the demand for chips had peaked in 2018, followed by a dip in 2019, and then a surge going into 2020. At a time when the demand was rising, the early reaction to Covid was a stringent lockdown ordered by governments across the world to contain the spread of the deadly virus. This slowed down major economic activities and brought to a halt the manufacturing industries, barring the essentials. The industry reacted by recalibrating the projected demand and trimming inventory requirements. The automotive sector scaled down or canceled orders for chips. This did not cause much of a ripple as the chip manufacturing activity was also brought to a near standstill by the same lockdown, and the supply chains were disrupted too. While the early reaction was a result of the lockdown, even as production resumed gradually, the automotive industry scaled down projections in anticipation of weak demand given the prevailing economic distress.

Globally, automobile sales plunged, beginning with China, followed by the US and Europe. As the lockdown became less stringent and production resumed slowly, orders for chips rose from another quarter, thanks to the new normal of 'Work from Home'. This led to a surge in demand for computers, laptops, tablets, smartphones and all the paraphernalia for online meetings and digital events. With most people confined to their homes and the shutting down of regular places of R&R, demand for consumer electronics and home entertainment systems also increased, leading to a spike in the requirement of chips that go into the making of all these devices and equipment.
 
By the end of 2020, the situation once again changed dramatically with the demand for automobiles rising again. This was largely a result of online marketing efforts where people were unable to visit the dealer showrooms but could browse through the offers online with digital showrooms and explore the features and options. In the US, a major automobile market, the demand surge was fuelled by the generous payout made to the American people by the Biden Administration, which simulated demand for not just automobiles but also a host of goodies, almost all using chips. As automobile manufacturers clamoured for more chips, the fab companies who had already committed supplies to other industries were unable to meet this demand surge and lead times doubled from an average of 10-12 weeks to 20-24 weeks, also sending the prices in an upward spiral due to the shortage. As happens in such cases, hoarders jumped into the fray to make a quick buck, exploiting the market conditions.
 
The situation was further exacerbated by a host of natural events and incidents like the drought in Taiwan causing water scarcity for chip manufacturing units; a storm in Texas that disrupted the local fab units; a fire in a Japanese chip manufacturing unit; and the supply chain disruption in general that was further stretched to the limit by a container ship stuck in the Suez Canal.

In mid-February 2021, as a severe snow storm hit Austin in Texas, fab operations of three significant players – Samsung, NXP Semiconductors and Infineon Technologies – were partially or fully closed for a few days.
In mid-March 2023, an earthquake hit the Fukushima region of Japan crippling the production at the fab units of Renesas, Sony and Kioxia, the situation further aggravated by a fire at the Renesas plant.
Drought caused by insufficient rain in Taiwan in early 2021 led to restriction of water supply to the major chip making hub of Taichung leading to curtailed production.
The other event that added to the woes occurred on the morning of March 23, 2021, when the container ship Ever Given was buffeted by strong winds and got wedged in the Suez Canal, blocking all traffic until it could be freed a week later on March 29th. This caused a massive pile up of hundreds of ships at either end of the canal, further disrupting the supply chains.
All these developments and incidents resulted in what most analysts described as 'a Perfect Storm', a reference to an especially bad situation caused by a combination of unfavourable circumstances.

Complexities of the supply chain
The supply chain of the chips manufacturing ecosystem is a complex one as it involves hundreds of companies spread across a dozen odd countries around the world. It is an intricately woven supply chain spanning the design, raw materials and various stages of manufacturing, testing and the final product delivery to countless end product manufacturers. In the process, a chip travels thousands of miles to and fro, before ending up in a device or a subsystem of the final product.
 
Though silica sand – the basic raw material of the chip – is found abundantly everywhere, the better suited grade for chips manufacturing, in terms of purity, comes from just a handful of countries. These include China, Russia, Brazil, Norway, the United States, France and Malaysia. The best grade silica sand however comes from the Appalachian Mountains that surround the small town of Spruce Pine, North Carolina (USA), from where the pioneers of Silicon Valley accessed it. Better grades of silica sand are also used to manufacture glass and other products. But the shortage of chips did not happen due to shortage of silicon – even as the vials for vaccines were said to have led to some constraints – but was a result of the larger supply chain issues.
 
From the sourcing of this basic raw material, the supply chain traverses through a labyrinthe of processes, the first of which involves the elaborate process of turning silica sand into silicon wafers. So the global supply chain involves, apart from the basic raw material, the processing equipment, which is mainly sourced from the US, Europe and Japan. Next there are specialty chemicals and gases that come from Europe and East Asia, the actual manufacturing mostly happens in East Asia; and the packaging, assembly and testing in Southeast Asia, before the humble yet mighty chip is ready to enter various electronic devices. Of course the designing of chips is also concentrated in the hands of a few companies, as major semiconductor manufacturers in the world number just about 30. Of these, 4 or 5 are purely fab manufacturers that do not do any designing of their own. The rest are either fabless that design the chips and outsource manufacturing, or IDMs that design and mostly manufacture their own chips. The latter also outsource a part of their manufacturing in absence of lack of expertise in certain areas. For example, Intel, which is a leading IDM, still depends on TSMC for the fabrication of certain types of chips.
 
Against this backdrop, it is obvious that there is no single company with end-to-end execution capabilities in the semiconductor industry. The industry is dependent on hundreds of vendors and suppliers that work in close collaboration. Designing a new chip or even changing the existing product mix is a time consuming exercise. No company can execute on its own an end-to-end semiconductor value chain. The development of the fabless/foundry model allowed companies to outsource intensive manufacturing. This model requires collaboration across thousands of suppliers around the world, and an equally well planned sourcing strategy from the demand side.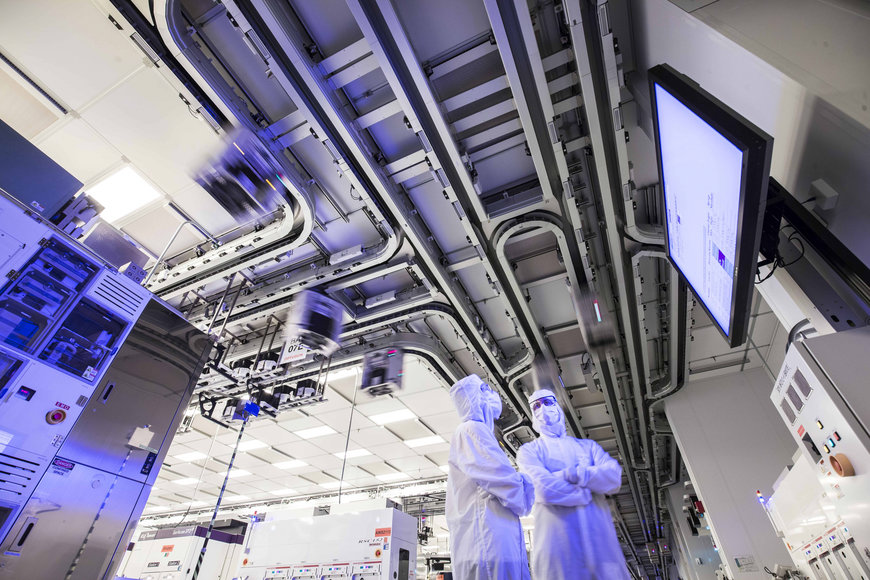 A cleanroom at Globalfoundries, USA. Source: GF

Adapting to chip shortage
The early indication of the quantum of loss for global automotive was to the tune of USD 60 bn in late January 2021. By May 2021, analysts had pegged the losses at USD 110 bn, a conservative estimate, but come September, it was revised to a whopping USD 210 bn, with a loss of over 10 million units of production. The first reaction of the automobile industry to the chip crisis was no different than what any other industry would have done in a similar situation – take stock and prioritise. While many companies scaled down production, a few also suspended operations for a while.

Most companies concentrated on producing models with better margins. A few explored ways of rewriting software so fewer chips could do the job. Some scaled back on entertainment gadgets and non essential devices. But all these were merely stop gap arrangements. For long term solutions, automobile manufacturers have had to revisit their strategies, especially the Just-in-Time operations, now that the fragility of supply chains demolished the narrative of globalisation. According to ZhenHub, an eCommerce fulfillment company, an average modern car requires up to 1,400 to 1,500 chips, with more advanced models needing up to 3,000 to provide high-tech features. With government regulations mandating stricter safety norms and customers demanding smarter cars, these numbers are only going to increase. The growing numbers of electric vehicles and trends towards autonomous driving further adds to this demand. Some automakers are now even mulling the possibility of designing and manufacturing their own chips.
 
In the meanwhile, chip manufacturers are not sitting idle. In fact, as the crisis manifested itself in early 2021, TSMC announced it plans to invest US$100 bn over the next three years to increase capacity at its plants. A few days earlier, Intel had announced a US$20 bn plan to augment its advanced chip making capacity. Others like Samsung in South Korea and Globalfoundries of the US have embarked on expansion plans of their own too. However, the most significant development is the signing of the Creating Helpful Incentives to Produce Semiconductors and Science Act of 2022 (CHIPS and Science Act of 2022), by US President Joe Biden in August 2022. The CHIPS Act as it is popularly referred to, envisages strengthening the American chip manufacturing ecosystem to isolate it from future shocks. In fact immediately after the enactment of the Chips Act, there was a flurry of announcements by major players TSMC, Samsung and Intel to build massive greenfield fabs in the US availing the benefits provided by the Chips Act. TSMC alone is investing USD40bn in the US state of Arizona to de-risk supply chain issues and concerns over China's geopolitical moves to keep tensions high vis-à-vis the  island State. Besides augmenting its domestic production in the US, Intel is also expanding manufacturing capacities overseas with fabs in Ireland and Israel, boosting production in the EMEA region.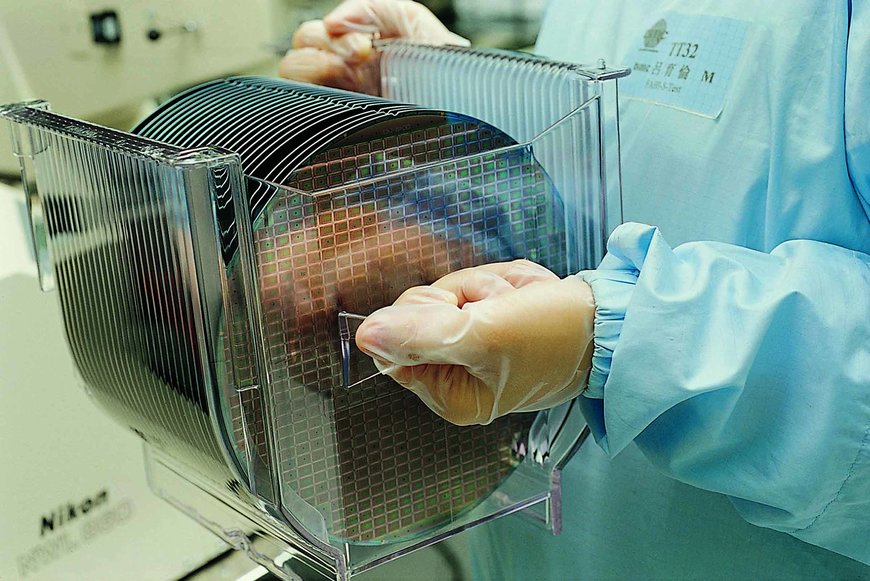 TSMC is the largest fab company in the world. Source: TSMC

On the other hand, the European Commission, the European Union's politically independent executive arm, has also adopted its own Chips Act, known as the European Chips Act (ECA). This is a legislative proposal drafted by the European Commission to encourage semiconductor production in the European Union. First announced in February 2022, the Commission has intended through the ECA to reclaim market share from the dominant Taiwan Semiconductor Manufacturing Company and reduce European exposure to supply chain risks. The ECA is part of a 'Chips for Europe' investment plan which will span at least until 2030, and aims to establish Europe as 'a leader in this market', according to Ursula von der Leyen, President of the European Commission. As of 2022, Europe accounts for less than 10 percent of the production of semiconductors worldwide, and the Commission hopes to increase the figure to 20 percent with a 43 billion euro investment.
 
While the semiconductor industry was born and nurtured in the US in the 60s and 70s, by the early 90s, the country had mostly outsourced manufacturing to the East Asian triumvirate of Japan, South Korea and Taiwan, preferring instead to concentrate on design and research through 'asset light' operations. To put it simply, the combined US and European semiconductor manufacturing output around 1990 was 80% of the global capacity, which in 30 years shrunk to 20%, with Asia taking the dominant 80% share. Policy makers on either side of the Atlantic are now working with determination to correct this imbalance and manufacture up to 50% of the global output by 2030. With such massive efforts and money being invested to make more chips and also correct the regional imbalance, the world is now certainly better prepared to face a crisis of similar magnitude, should one occur again.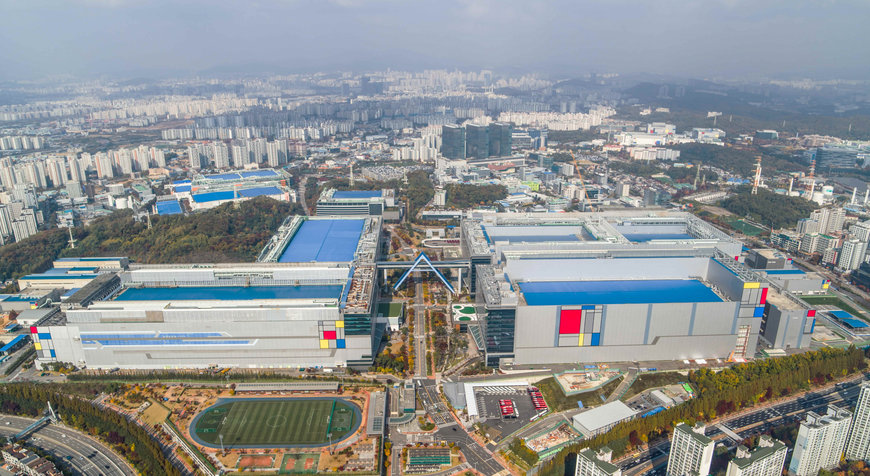 Samsung Electronics' new semiconductor research and development complex in Giheung, Korea. Source: Samsung

Conclusion
While the worst of the chip crisis appears to be over, the situation is not yet normal and supply constraints are expected to last till end 2024. This is particularly true for the older type of chips still used in huge quantities in the automobile industry even as the fabs are busy concentrating on the new state-of-the-art products. In a highly capital intensive industry, no fab is going to invest in making chips that are fast becoming obsolete. But the industry continues to grow at a healthy CAGR of 6-8%. Pegged at USD600 bn in 2021, a Mckinsey report from April 2022 projects the semiconductors market to grow to USD 1 trillion by 2030. The report cites megatrends like remote working, the growth of AI, and soaring demand for electric vehicles, as the leading demand generators, and predicts 70% of the growth to be driven by just three industries: automotive, computation and data storage, and wireless. The world may survive without fish, but it is chips that will decide how successfully people manage their work and play.
 
References
1. https://www.statista.com/statistics/1183457/iot-connected-devices-worldwide/
2. https://www.cnbc.com/2021/09/23/chip-shortage-expected-to-cost-auto-industry-210-billion-in-2021.html
3. https://www.accenture.com/ie-en/insights/high-tech/semi-value-chain
4. https://zhenhub.com/blog/semiconductor-supply-chain/
5. https://www.mckinsey.com/industries/semiconductors/our-insights/the-semiconductor-decade-a-trillion-dollar-industry