www.industry-asia-pacific.com
Written on Modified on
Conrad: Voltcraft Release New Electricity Meter with Built-in Data Logger
Log, analyse and reduce power usage: Voltcraft's latest SEM5000 electricity meter helps businesses save energy.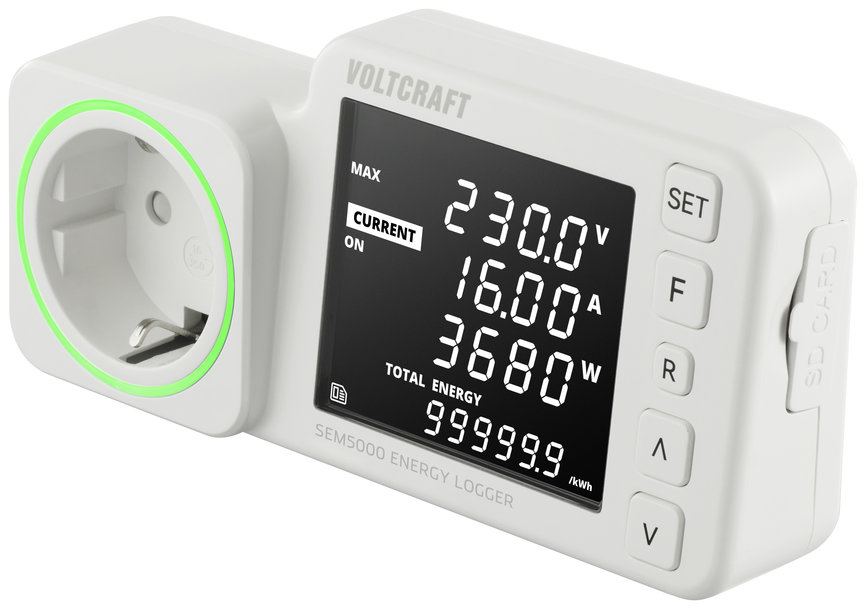 Voltcraft's standalone SEM5000 electricity meter logs power consumption data of a connected appliance without links to any IT network.

No connection to in-house IT network required
Stores usage data in the form of CSV files on a SD card
Reading accuracy down to 0.3W enables the display of accurate electricity costs
These days, the price of electricity is a major factor contributing to the running costs of a business. Therefore, taking a closer look at how to save as much energy as possible has become a standard cost-saving exercise for companies across the board. To achieve this, the first thing to do is logging the power consumption of electrical appliances. Afterwards, it's about operating equipment in the most economical way to bring down utility bills. This is precisely what Voltcraft had in mind when designing their new SEM500 Electricity Meter. The product is now on sale at Conrad Electronic.

Safe and Future-proof
Yes, digital transformation is necessary. Nevertheless, sometimes keeping things simple is the way to go: the SEM500 operates as a complete standalone, means no Bluetooth or Wi-fi coverage required which eliminates the risk of being hacked and of malware attacks. "Usage data are stored on an SD card which keeps your company network secure," explains Susanne Storch, Product Manager at Conrad Electronic. "Moreover, the latest firmware is also rolled out using the SD card which makes keeping the device up-to-date as easy as pie."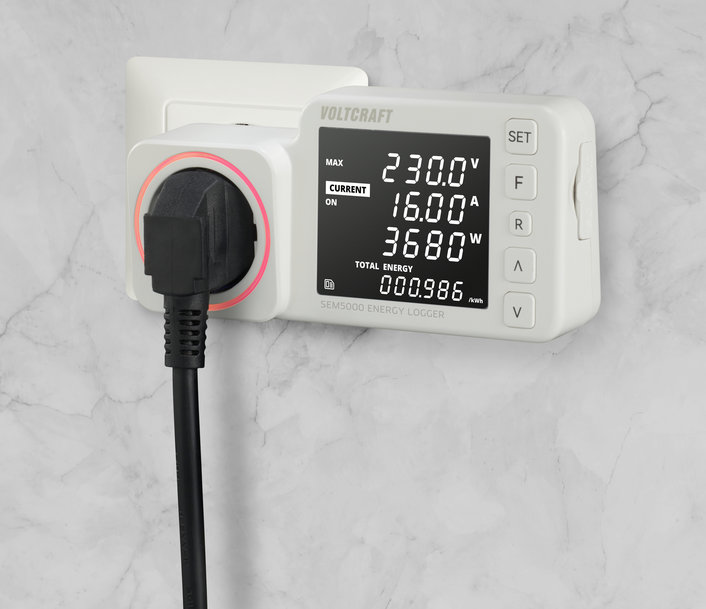 Accurate Readings, Straightforward Analysis
Narrowing down where your company wastes energy requires carrying out an in-depth data analysis. "Using the latest technology and quality components is the secret behind designing an accurate electricity meter with a built-in data logger," adds Storch. Voltcraft's SEM5000 is an in-line device to be placed between power outlets and appliances.

The product logs voltage, amperage, electricity consumption, mains frequency and power factor. All readings are displayed on screen. The data are logged in CSV format and can be easily transferred to any PC for analysis, and visualisation in the form of charts etc. And if you provide your provider's energy tariffs, the SEM5000 also shows you the actual costs in the currency of your choice.

All in Good Working Order?
The SEM 5000 doesn't just log power consumption. It also helps ensure appliance are in good working order. Any increase in electricity usage may indicate that appliances are not operating as they should. The product allows setting a user-defined consumption limit, and alerts you as soon as usage exceeds this limit. This enables spotting faulty equipment early, to be either repaired or replaced.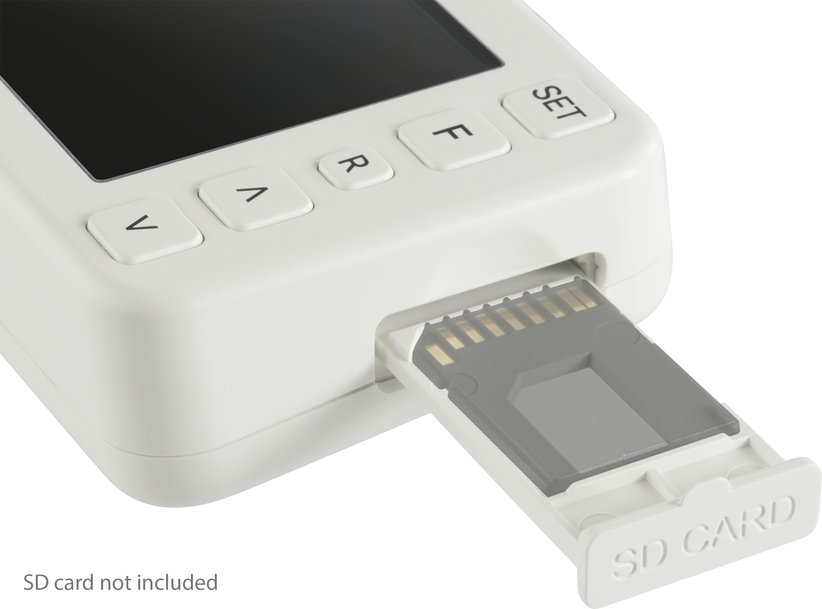 EBTN High Readability Display
The product features a high-contrast EBTN display that boosts readability in low light conditions. Also, the screen has been especially designed to be readable at angles between 90 (frontal) and 170 degrees (looking down) as most mains outlets are installed below eye level.

The meter is powered by a built-in supercapacitor instead of your usual rechargeables or disposable batteries, making it green and essentially maintenance-free. Charged fully, the supercap provides energy for about 10 minutes, enough to unplug the device and change setting at our desk. Moreover, the product comes with a LED ring light around the socket that stays green at low power usage, but turns red if you operate an energy guzzler.

Learn more about the Voltcraft SEM 5000 here.

www.conrad.com